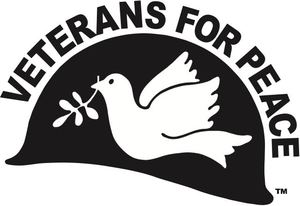 October 17, 2019
Call for Total Withdrawal of U.S. Troops from Syria
Veterans For Peace condemns the Turkish invasion of Syrian Kurdistan and calls on the United States government to withdraw any support for the incursion, to include arms to all groups involved. We also call for the United States to withdraw all troops from Syria, to include those 200 troops left at Tanf base in Southern Syria who are said to be working with Syrian opposition. And, equally importantly, it is time for the U.S. to reopen its borders to allow more refugees in from this war-torn region.
The U.S. has been illegally intervening in Syria since 2011, by arming and training various factions and by direct military intervention, in the name of fighting terrorism. The U.S. military presence in Syria has only created more death and destruction.
Turkey's recent invasion into Syrian Kurdistan could easily escalate the existing Kurdish refugee crisis and lead to a Kurdish genocide. Over 50,000 Kurds have been killed in the ongoing conflict with Turkey, which began in 1984 and saw a temporary cease-fire in 2015. This week's Turkish airstrikes are said to have targeted civilian populations and have already resulted in more casualties. There have been 160,000 Kurds displaced in the first week of the incursion, and this act of aggression could escalate the calls for Kurdish nationalism and result in a region-wide war. Turkey's president, Erdoğen, has also threatened to expel 3.6 million refugees temporarily living in Turkey if anyone in Europe calls his act an occupation.
The Kurds are the fourth largest ethnic group in Western Asia and the world's largest ethnic group without a country. There are approximately 20-40 million Kurds spread out over a region known as Kurdistan, which comprises lands in southeastern Turkey, northwestern Iran, northern Iraq, and northern Syria. The Kurdish people were deprived of their sovereignty as a result of the British Mandate that divided the Ottoman Empire following World War I. The United States has historically used the Kurdish people to further its own political aims in the region, while turning its back on them when an alliance no longer suits them. This cycle of imperialistic violence must end.
The time is now to raise awareness of the struggle of the Kurdish people. Veterans For Peace members are encouraged to contact the Turkish Embassy (Address: 2525 Massachusetts Ave NW, Washington, DC 20008, Phone: 202-612-6700) to urge a military withdrawal and ceasefire.
Further, all members of VFP are encouraged to contact the Trump administration to demand that the U.S. withdraw any support to Turkey that can be used to attack the Kurdish people and that the U.S. allow more Kurdish refugees to enter the U.S.
The situation in this region may be complicated and there is much to understand, but if we have learned anything as Veterans we know that war is not the solution to the problems we face in the 21st century. This is what makes us Veterans For Peace.