Important Announcement: VFP Executive Director Transition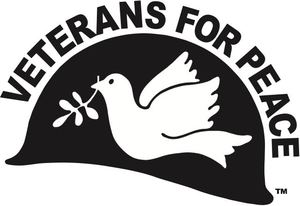 Dear VFP members, colleagues, comrades,
As you are aware, Veterans For Peace has been struggling with financial concerns over the past several years. This issue has brought us to making important and difficult decisions regarding staffing of the national office. Garett Reppenhagen, the Executive Director, has conducted an analysis and is recommending to the VFP Board that, as he is the highest salary earner (pay plus health benefits for his family) he be laid off and additional cuts in office hours also be taken. This is a most difficult decision for all of us involved in Veterans For Peace. VFP began its activism of veterans as local chapters–and, our major work today continues because of the ongoing and dedicated work we all do as volunteers in local and regional organizing–whether through our chapters, national projects, working groups and as part of coalitions. We will continue that work. Our national office staff work for you, our members–and will continue to do so. We need all of us.
The national board has formed a Transition Team composed of VFP Board members and other VFP volunteers to identify priorities and a plan for moving forward.  We have begun our transition to a smaller national office, redistributing the workload.  Garett has recommended that the national staff remain with reduced hours and capacity. This will enable the national office to continue to track and raise income, respond to the needs of our members, and assist in coordination of our work and projects.
We will also be requesting additional volunteers for involvement in the committees of the board and projects. Be looking for a "members survey" in the near future.
Today, more than ever, we face extraordinary threats to the continued existence of our world and all things living–from climate change, dangers of nuclear holocaust, US eager participation in wars throughout its history and now in Ukraine, Somalia, Yemen, and elsewhere, threats against China, fueled by greed for wealth and power at home.
We may not agree on every issue, but we know we agree that we must change our culture of racism, paternalism, and militarism because we are Veterans For Peace, and we seek Peace at Home and Peace Abroad.
Thank you, Garett for your work with Veterans For Peace. We wish you every success in your future endeavors. 
Susan Schnall,
President, VFP Board of Directors
---