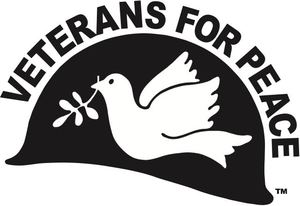 On June 25th, legislation was introduced calling for the U.S. to formally rescind the Medals of Honor that were awarded to 20 U.S. cavalry troopers after the Wounded Knee Massacre.
The National Congress of American Indians have long condemned the massacre and have advocated for the rescinding of the Medals.  In 2001, the United States Congress also officially changed the name of the Wounded Knee Battle to the Wounded Knee Massacre.  However, they did not rescind the medals or compensate the victims.
Representative Denny Heck along with Rep. Deb Haaland and Rep. Paul Cook have introduced the "Remove the Stain Act"  H.R. 3467 which would retroactively rescind the 20 Medal of Honor medals they issues to the cavalry troopers who participated in the massacre.
---
Veterans For Peace's annual convention, "Sacred Lives, Sacred Lands: Peace Knows No Borders" was a rousing success!  Members enjoyed the hospitality of VFP Chapter 35 as the host committee in Spokane.  The banquet was well attended and Ruth Aloua (Loke) gave an amazing and inspiring talk.  The rest of the convention was filled with amazing workshops, art displays, music and conversation.  
Check out some of our wrap-up and videos!
---
Members In Action
No Weapons of War in Baltimore!
VFP members in Baltimore protested the Port of Baltimore's role in the war on the people of Yemen last month.  The weapons were originally shipped from New Hampshire and then exited the country in Baltimore.  Check out more info here!
Check out other highlights about VFP Members!