Join us every Wednesday at 4pm (C), 5 pm (E)

Join Veterans For Peace on Wednesdays at 5pm EST for an important Veteran panel discussion on national and global protest.  #VetsForBlackLives
You can either join us on FB Live or the Veterans For Peace YouTube channel.  This weeks featured guests will focus on patriotism, dissent and white supremacy.
See past episodes of #StandDownLive on our YouTube Channel and make sure to check our #StandDownForBlackLives page.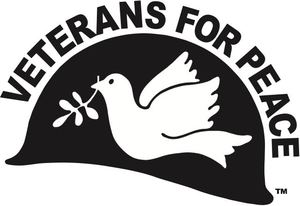 This year's online convention will also include our annual Business Meeting! As this will be our first on-line business meeting, we are working hard to develop a process that works best keeping in mind our desires for openness, transparency, and democracy. 
VFP's Board of Directors has drafted an agenda and a guideline for this year's Business Meeting.  (Posted on our website here)  Please keep in mind that all of the previous guidelines were written to guide the process of in-person meetings.  We are trying our best to accommodate these guidelines for an on-line meeting.  There will be a learning curve, and this experience will inform our policies and procedures for future business meetings.
All members are encouraged to register for this year's business meeting, which is separate from our online convention. Registration for the business meeting is FREE. 
Members must be current in their dues to participate. If you wish to update your dues and attend the business meeting please renew your membership BEFORE August 5th. (Renew your dues!). 
If you are a current member and have not received an email with an invitation to register for the Business Meeting, please email convention@veteransforpeace.org
Members In Action
A Memorial Peace Park Opened in South Korea
The opening ceremony took place on June 13, at the nearby site where the girls died (Gwangjerk-Ri, Yangju City, Gyonggi-Do). In connection with the ceremony, the VFP-Korea Peace Campaign sent an Open Letter to The Korean People, which was translated and read to the audience who attended the ceremony.  Read more
Check out other highlights about VFP Members!
Source: National Priorities Project