Veterans For Peace has again joined the #GivingTuesday campaign, a global day dedicated to "unleashing radical generosity"—countering the commercialism of Black Friday and Cyber Monday. The 24-hour event, this year on November 29, encourages us all to make meaningful investments in causes that matter most to us. We invite you to invest in peace at home and peace abroad by donating to Veterans For Peace.
The efforts of military veterans working for peace need to be heard more than ever. We have set a goal of raising $5,000. Will you help us get there?
HERE'S HOW TO HELP!
Send a message to anyone in your network who may be moved to contribute to VFP's vital work! Write a personal introduction to help inspire them to give.
Visit our donation page now or on November 29 to help us reach our goal of $5,000! Your generosity will help us sustain our work in 2023. 
Share our donation page on social media! Use the hashtags #GivingTuesday and #VeteransForPeace
We need your support. Donate to Veterans For Peace today!
---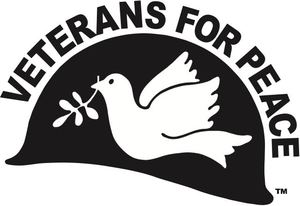 Armistice Day - Chapters and members across the country once again took action to push the celebration of peace into the national conversation on Veterans Day. Check out our Armistice Day recap with reports from local chapter actions, links to articles, podcasts, radio shows, videos and more from Veterans For Peace members and chapters reclaiming Armistice Day! 
View our full Armistice Day 2022 Recap!
Stop War, Save Climate - As US negotiators headed to COP27 to make speeches about the importance of addressing the climate crisis, VFP and allies took action to call on the US Government to live up to its rhetoric by disclosing the carbon impacts of military operations and taking meaningful action to address the climate crisis. 
Check out the report backs from our climate actions in DC, LA, New York, Boston, Minneapolis and more!
---