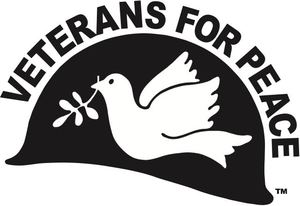 "Veterans For Peace condemns the illegal U.S. attack in Syria. We call on the Trump Administration to immediately end all military actions in Syria and to begin intense U.S. diplomatic efforts to end the conflict in the region. We call on our members and all those who want an end to U.S. wars to contact the President and Congress, to meet and talk to people about peaceful means to end the war in Syria and hit the streets to make our resistance to war visible.
Call the White House 202-456-1111 and your Senators and Congressional Representatives 202-224-3121 and tell them that military action only increases the dangers and intensifies the humanitarian catastrophe in the region."
Note the statement is from last year, to read our previous statements you can see them here and here.
---
"Veterans have longer memories than the press and the politicians. We remember how we were lied into the Iraq War with false reports of 'weapons of mass destruction.' U.S. wars throughout the Middle East have caused millions of deaths and destroyed entire societies.  Our soldiers and their families have also paid an extremely high price.
Veterans, GI's and their families will not accept another war based on lies. We will be protesting in the streets, in the suites, at media outlets and at military bases.
All military personnel, from low ranking GI's to the top generals and admirals, have an obligation to disobey illegal orders.  Orders to carry out acts of war against a sovereign nation that is not threatening the U.S. are illegal orders."
---