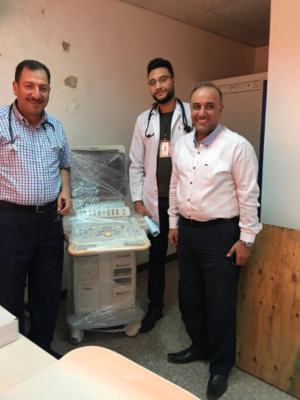 The Howard Zinn Committee of Veterans for Peace is pleased to announce that Chapter 95's Zinn-supported reparations work has allowed Fallujah's Women and Children's Hospital to purchase an echo-cardiogram machine, as well as to make connections between this hospital and Western medical organizations.Doctor Basim Atallah of Fallujah's Women and Children's Hospital wrote:
"Thank you very much for this very important gift for our hospital and we are so happy with your nice feeling to our suffering with increasing incidence of congenital malformations especially congenital heart disease among our babies. My great respect and regards."
---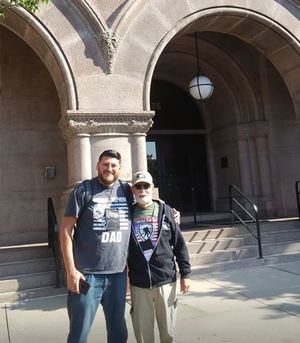 Veterans For Peace member Alfredo Figueroa is heading up a project titled "Leave No Man Behind: Keeping our Promise to Deported Veterans".  Alfredo is a OIF and OEF combat veteran that recently graduated from the Haas School of Business at UC Berkeley. He recently was granted the Judith Lee Stronach price, which allows him to work with veterans that have been deported.  He is also on the board of Veterans For Peace's Deported Veteran Advocacy Project.
He is currently doing workshops around the Bay area but is available to come to local communities to talk about his project.
Alfredo is based in California and can be contacted via email to set up a potential workshop.  His email is: alfredo.figueroa01@berkeley.edu
Click her for more info, a bio on Alfredo and how you can help!
---
Members In Action
VFP Chicago Member Releases New Book
Drawing on Anger: Portraits of U.S. Hypocrisy is a collection of Eric J. García's most unabashed political cartoons about U.S. history and politics from 2004 to the present. They offer a scathing indictment of Republicans, Democrats, and the self-proclaimed greatest country on earth.  Check them out!
Check out other highlights about VFP Members!