Veterans For Peace is encouraged at the announcement that the costly military parade has been postponed. Since the first day this parade was announced, Veterans For Peace members have been organizing to stop this parade. Yesterday, one day after the No Trump Military Parade coalition, of which Veterans For Peace is a founding member, announced that 187 organizations would be joining together to protest the parade, including hundreds of veterans.
However, our commitment will not waver until this gross display of militarism is canceled. As military veterans from WWII to the current era of conflicts, who have trained for, and in many cases, fought in U.S. wars, we know that a parade demonstrating our military might will do nothing to end wars, bring about peace or help our fellow veterans and active duty service members.
Read the Entire statement from Veterans For Peace.
Read the Entire Letter from the No Trump Military Parade coalition.
Sign up to say No to the Military Parade.
---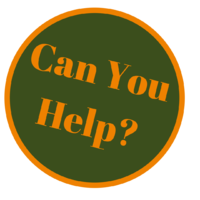 "Many of us, myself included, are as they say, "getting older" and maybe even slowing down a bit. But that can't and must not mean that Veterans For Peace or our mission to end war has to slow down and get older. We have a sacred duty and an opportunity to keep this organization and what it stands for vibrant. You get it. I know. That's why I am asking all of us, who can, to pony up for the younger veterans whose participation our mission imperatively needs.
You have come through every year to help the Post Cold War vets get to the convention. You've done that so they can be inspired to be an active part of our mission for world peace and justice. We don't have much time. The Convention is only one month away, so as soon as you get this, I am asking you to go to this link and donate what you can. Please do that. These younger vets want to come to the convention, want to be involved, want to use their still vibrant energy for peace and justice but many need our help to do so. This is one of the best investments we can make.
Thank you and thank you for all the good work we have done so far. Lets keep it going. Don't Forget. PLEASE DONATE!"
Thank you,
Tarak Kauff
---
Members In Action
Tennessee, Kentucky and Indiana Chapters says No to Oliver North and NRA
Veterans For Peace Chapter 089 of Middle Tennessee joined a coalition of student activists from Marshall County High School, Murray High School, and Calloway County High School in saying NO to Oliver North and NO to NRA influence in our political process. Read More!
Check out other highlights about VFP Members!