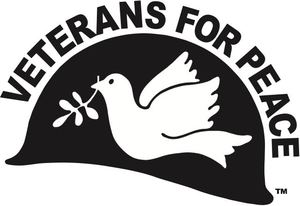 Veterans For Peace condemns the Turkish invasion of Syrian Kurdistan and calls on the United States government to withdraw any support for the incursion. We also call for the United States to pursue a diplomatic resolution to the current crisis and to reopen our borders to allow in more refugees from this war torn region. 
Turkey's invasion into Syria could easily escalate the existing Kurdish refugee crisis and lead to a Kurdish genocide. Over 50,000 Kurds have been killed in the ongoing conflict with Turkey, which began in 1984 and saw a temporary cease-fire in 2015. This week's Turkish airstrikes are said to have targeted civilian populations and have already resulted in more casualties. Turkey's president, Erdoğen, has also threatened to expel 3.6 million refugees temporarily living in Turkey if anyone in Europe calls his act an occupation.
Click here to read our full statement and see how you can take action.
---
Veterans For Peace believes that the federal holiday commemorating the arrival of Christopher Columbus to the "New World" is an affront to Indigenous peoples everywhere and particularly to native peoples of the Americas. We denounce the celebration of a person who carried out mass killings and genocidal acts against Indigenous peoples and paved the way for European colonization of native lands and enslavement of native peoples.

Veterans For Peace also invites you to sign our petition in support of the Remove the Stain Act (H.R. 3467). The bipartisan bill, introduced on June 25, would rescind 20 Medals of Honor that were awarded to members of the Seventh Cavalry Regiment for acts committed during the Wounded Knee Massacre of 1890. We know that if enacted into law, the Remove the Stain Act will not erase this horrific slaughter of Sioux men, women and children. We believe, however, that by rescinding the Wounded Knee medals, the people of the United States will begin to take responsibility for our tragic history of genocide against the original peoples of North America.

Read the Statement and Sign the Petition!
---