President Trump has ordered a military parade to be held in Washington, DC to showcase "the price of freedom" on November 10, 2018. This glorification of war, which will cost millions of dollars, comes at a time when the United States is provoking more war and the military industrial complex is consuming a growing proportion, now almost two thirds, of our discretionary spending. Militarism has invaded our communities where police treat residents as "the enemy," demonstrators are met with tanks and recruiters are allowed into schools. Militarism has also infected our national psyche by normalizing violence as armed men shoot and kill in our schools, stores and offices.
We reject this gross display of power and violence. We call on you to stop the military parade.
Sign up to say No to the Military Parade.
---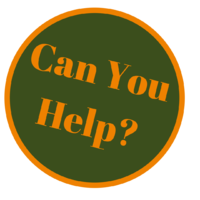 "Many of us, myself included, are as they say, "getting older" and maybe even slowing down a bit. But that can't and must not mean that Veterans For Peace or our mission to end war has to slow down and get older. We have a sacred duty and an opportunity to keep this organization and what it stands for vibrant. You get it. I know. That's why I am asking all of us, who can, to pony up for the younger veterans whose participation our mission imperatively needs.
You have come through every year to help the Post Cold War vets get to the convention. You've done that so they can be inspired to be an active part of our mission for world peace and justice. We don't have much time. The Convention is only one month away, so as soon as you get this, I am asking you to go to this link and donate what you can. Please do that. These younger vets want to come to the convention, want to be involved, want to use their still vibrant energy for peace and justice but many need our help to do so. This is one of the best investments we can make.
Thank you and thank you for all the good work we have done so far. Lets keep it going. Don't Forget. PLEASE DONATE!"
Thank you,
Tarak Kauff
---
Members In Action
Tennessee, Kentucky and Indiana Chapters says No to Oliver North and NRA
Veterans For Peace Chapter 089 of Middle Tennessee joined a coalition of student activists from Marshall County High School, Murray High School, and Calloway County High School in saying NO to Oliver North and NO to NRA influence in our political process. Read More!
Check out other highlights about VFP Members!