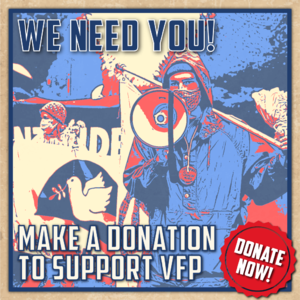 Veterans For Peace once again joined the #GivingTuesday campaign, a global day dedicated to "unleashing radical generosity"—countering the commercialism of Black Friday and Cyber Monday.
We set a goal of raising $5,000. Your generosity exceeded our expectations and we raised $6,836!
We don't like asking for money, but it's something we are forced to do so we can continue to work for peace and justice. We are so grateful for all the ways in which you have supported Veterans For Peace's mission, either by showing up in the streets, spreading our message online, or by making a financial contribution. 
The efforts of veterans working for peace are needed more than ever and your support helps us continue fighting for a just and peaceful future for all!
If you haven't had the chance to make a donation, but would still like to support our work, you can still make a donation here.
---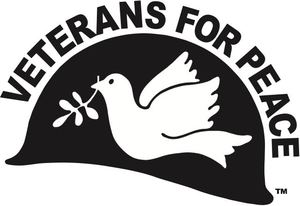 Armistice Day - Chapters and members across the country once again took action to push the celebration of peace into the national conversation on Veterans Day. Check out our Armistice Day recap with reports from local chapter actions, links to articles, podcasts, radio shows, videos and more from Veterans For Peace members and chapters reclaiming Armistice Day! 
View our full Armistice Day 2022 Recap!
Stop War, Save Climate - As US negotiators headed to COP27 to make speeches about the importance of addressing the climate crisis, VFP and allies took action to call on the US Government to live up to its rhetoric by disclosing the carbon impacts of military operations and taking meaningful action to address the climate crisis. 
Check out the report backs from our climate actions in DC, LA, New York, Boston, Minneapolis and more!
---