At Veterans For Peace we believe that Peace is Possible!  For over 30 years, Veterans For Peace has fought for peace and justice around the world. Our ongoing work is funded primary by our members and generous donors like you! All donations are accepted and appreciated. Your tax-deductible donation will enable VFP to continue to positively impact our communities. Together, we can create a more peaceful world.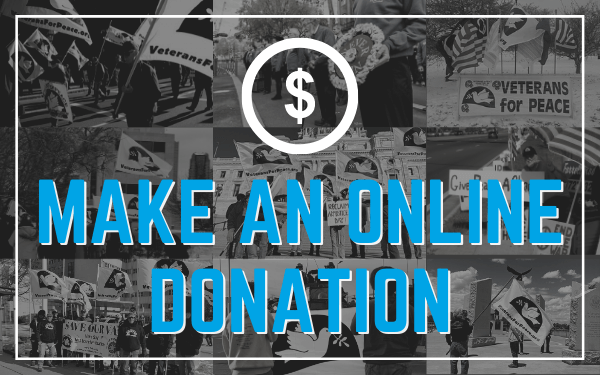 VFP has always been able to rely on the dedication and generosity of our members and supporters. We all greatly appreciate your past support and hope you'll continue to support the work of Veterans For Peace.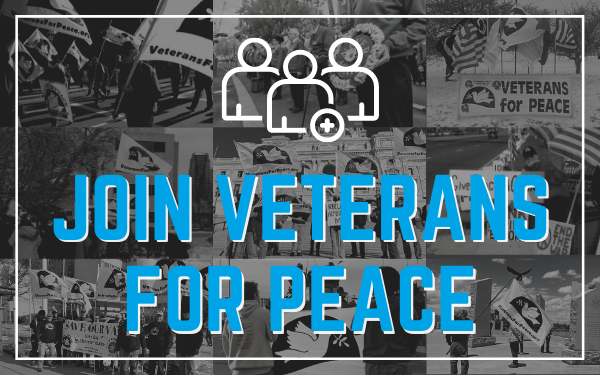 Veterans from any branch of military service are invited to join Veterans For Peace. Family members and friends are encouraged to join at the Associate Level. We welcome all new members, click here to learn more!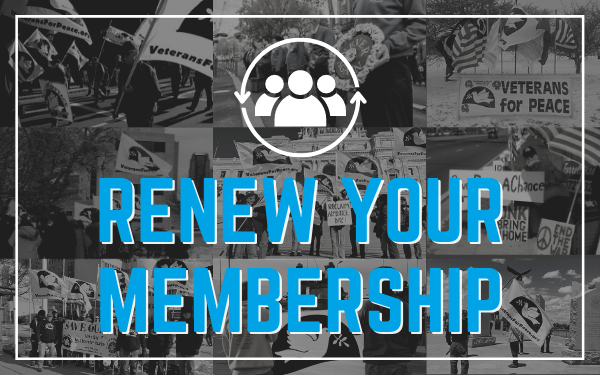 Veterans For Peace has annual dues paying members.  To be considered for any elected position or to vote in our elections, members must have current dues. 
If you are not a LIFETIME member, please consider becoming one. Perhaps you have a deserving member in your chapter, a family member, or a veteran who is not yet a member whom you would like to honor with a LIFETIME membership. 
Please sign up for your veteran Lifetime Membership here, and associate Lifetime Membership here.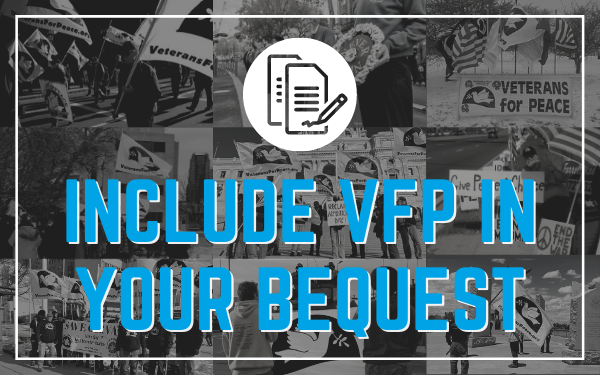 Please consider including VFP in your bequest. A bequest is one of the simplest ways to support Veterans For Peace. These thoughtful gifts ensure that Veterans For Peace can continue educating the public on the true costs of war.
Learn more about creating a Bequest for Veterans For Peace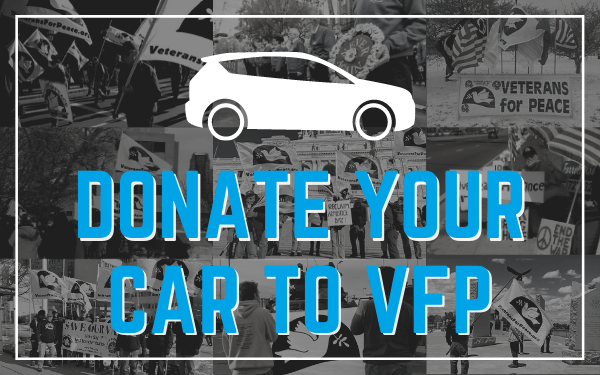 In addition to monetary donations, VFP accepts vehicle donations through a third party company.  A professionally licensed, bonded and insured towing company will pick-up your car donation and provide you with a vehicle donation receipt.

Feel great knowing that your car donation can make a difference! Learn more!
VFP is a 501(c)3 organization. All contributions are tax deductible.