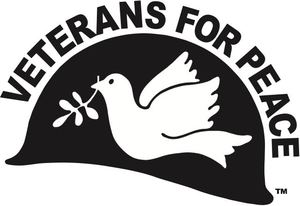 December 14, 2017
Our mission states that, "we are dedicated to building a culture of peace, exposing the true costs of war, and healing the wounds of war" (view here).
With this in mind, Veterans For Peace stands in active solidarity with the Peoples of Puerto Rico and the U.S. Virgin Islands.
We are with you.
We recognize and regret the military's role in the United States government's historic and ongoing colonial oppression in these unincorporated territories, resulting the abhorrent destruction of the land and its Peoples.
We see and feel the deadly impact of federal, state, and local corruption, punitive response, and outright neglect in the struggle to survive back-to-back natural disasters (as reported in articles below).
We demand that government officials, aid workers at all levels, as well as citizens who are acting against efforts to sustain life, cease and desist. You do not have to do this. You can make a different choice.
We call on all military and law enforcement personnel to disobey unlawful, unethical, inhumane orders. You do not have to follow. You can lead in the right direction.
We echo the United Nations in its call on the United States government to "remove regulatory and financial barriers to reconstruction and recovery…. guided by international human rights standards…" (see article below).
We commend the many aid organizations and self-organized groups of people - from small town community groups to Water Protectors from the Standing Rock Sioux Tribe - who are working hard on the ground to alleviate the suffering in the aftermath of the hurricanes. Continued support for these efforts is much needed (see list below).
We extend our gratitude to the news media outlets that continue ethical reporting on the struggle for relief and invite more to do the same. More attention is needed in Vieques, Culebra, and the U.S. Virgin Islands.
We invite our members, along with all Peoples the global community, to be the kind of bystanders who intervene - to be the kind of allies who listen, learn, and respond in culturally respectful ways. We ask you to join us as we actionably engage the truth of modern colonial oppression in Puerto Rico and the U.S. Virgin Islands.
Please consider purchasing something from the Amazon Wish List!
Related Articles:
BBC - Puerto Rico's Hard Road to Recovery after Hurricane Maria - 11.10.2017
Mint Press News - Puerto Rico's Recovery Efforts Stymied by Colonial Status - 11.10.17
UN News Centre – UN Experts Sound Alarm on Mounting Rights Concerns in Puerto Rico in Wake of Hurricane Maria – 10/30/17
WWLP – Warren, Markey Urging Aid for Islands of Vieques and Culebra – 10/3/17
NY Times – After Irma and Maria: How 3 Spots on the U.S. Virgin Islands Are Faring – 11/10/17
A Few Organizations to Support:
One Love Collective Organizers