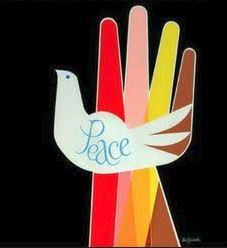 November 22, 2017
This Thanksgiving we know that there are many struggles around the globe, at home and abroad. As veterans, we are aware of our legacy as participants in perpetuating injustice across the globe and against indigenous people. We believe that violence and injustice must be challenged and ended in all its forms.
Human dignity must be protected and defended.
As advocates for justice and peace, we all know that this holiday is not the story of unity taught to us. However, we also know that many people have come to see this holiday as a way to value gratitude, reflection and peace. It marks a unique opportunity for us to discuss peace and justice in various settings with individuals outside our typical audience. Veterans For Peace continues to be grateful for all those who work for peace and express great admiration for the resistance of all peoples against injustice.
A VFP message to use at your Thanksgiving Table:
"Let us remember those within our own communities who live in poverty, violence, and oppression. How can we work to end indifference to suffering and mend the community bonds that tie us together?"
"Let us remember the historical legacy of this day and vow to never repeat. Let us hold up and support all indigenous struggles here and around the globe."
"Let us be mindful of the many ways we can build a peace-filled community. A peaceful world comes from the people, so this work is dependent on each of us. Every small, sincere movement toward peace will bring us closer."
"Let us also remember as Veterans For Peace veterans, families and friends, to be thankful for each other as we work together to create the peace we seek in the world."