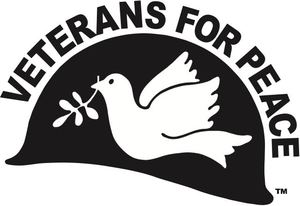 May 16, 2018
Snipers from the Israeli Defense Forces shot and killed at least 52 unarmed Palestinian protesters this last Monday, May 14. Over 750 men, women and children were injured by live fire, including paramedics who were trying to help the wounded. Israeli drones drenched the protesters with tear gas.
This brings the death toll to over 100 Palestinian protesters, with thousands wounded over the last six weeks, while demanding their right to return to the homes from which they were illegally ejected 70 years ago. The Nakba, or "catastrophe," which is marked on May 15, continues for the Palestinian people.
The very same day is celebrated in Israel as the birth of the Zionist nation. This year Donald Trump sent a gift, one that had been promised by presidents Bush and Obama, but not delivered. The U.S. has moved its Embassy in Israel from Tel Aviv to the Israeli-occupied city of Jerusalem. Palestinians envision eastern Jerusalem as the capital of a future independent Palestinian state.
As veterans, we condemn the shooting of nonviolent protesters.  Was the ammunition purchased with our tax dollars? The U.S. gives enormous amounts of military aid to Israel, along with political cover in the United Nations. By moving the U.S. Embassy to Jerusalem, President Trump is making it clear: forget about Palestinian self-determination. By undermining the Iran Nuclear Deal, Trump is also giving Israel a green light to step up its aggression against Iran and its allies in Syria and Lebanon. Israel also has an estimated 200 nuclear missiles pointed at Iran.
Veterans For Peace condemns the ongoing violence against the Palestinian people and their legitimate struggle for human rights and self-determination. We call for an end to U.S. military aid to Israel. We encourage all our members to join in the international campaign to Boycott, Divest and Sanction (BDS) Israel in order to pressure it to end its apartheid policies and practices against the Palestinian people.