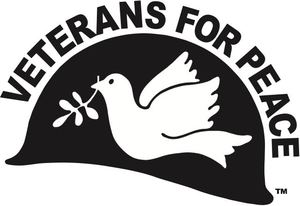 August 7, 2019
Veterans For Peace strongly condemns the terrorist attack conducted by a white nationalist in El Paso, Texas, and the mass shooting in Dayton, Ohio. We hold Donald Trump accountable for his part in stoking racism and bigotry. We hold news outlets accountable for not taking Trump to task for his racism. We hold the U.S. Congress accountable for not enacting legislation that will, in part, make the National Rifle Association culpable for fomenting an atmosphere of lawlessness in our society. Their lack of will and lack of courage makes attacks by domestic terrorists a far too frequent occurrence. This cowardice continues to allow wanton murder to occur unchecked. We furthermore hold that the U.S. Congress' unwillingness to confront and oppose the racist, bigoted language of the current occupant of the White House to be unconscionable.

As military service members we swore an oath to "…support and defend the Constitution of the United States against all enemies, foreign and domestic;…" Having done so, we now call on federal, regional and local elected public officials to speak out against racism and violence, both foreign and domestic. We furthermore strongly urge all government entities to pass legislation that supports greater oversight of, and control over, weapon sales. We have come to know all too well that violence does not resolve issues and only foments more violence.

We recognize that the violence inflicted on peoples of foreign countries by U.S. armed forces is reinforced by the level of violence that we have become conditioned to accept here at home. We cannot have "peace at home" until we confront the aggressive, self-serving and violent U.S. foreign policy and make "peace abroad" a central issue of U.S. foreign policy.  We stand with all organizations that seek to develop alternatives to violence and conflict resolution a core belief and practice within U.S. society as well as globally.