Mission: To educate and mobilize about the cost of war and militarism as it relates to the Climate Crisis.
---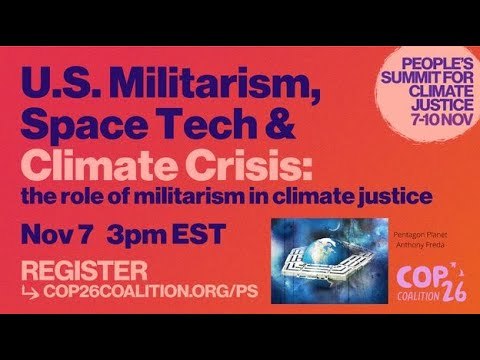 Our areas of focus are:
The carbon bootprint of the US military, larger than that of many countries. 
The wars for oil and other resources – how they support the fossil fuel-based status quo.
The unequal burden of both climate crisis and militarism on people of color, the poor, and future generations.
The resources spent on militarism and war – redirect to respond to the existential threat of climate crisis.
Steering Committee
Barry Riesch: Promotional Merchandise
Cindy Piester: Outreach, Presentations (40-60 min)
Gary Butterfield: Presentations
Janet Weil: Website
Jim Rine: Federal Legislation
Louis Raprager: Social Media
Vince Dijanich: Education/Public Speaking

Contact
climate@veteransforpeace.org

---
Ways to Take Action:
---
---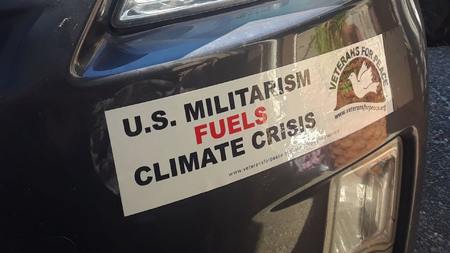 Militarism Fuels the Climate Crisis!
Get the message out! Pack of 50 bumper stickers sold at cost, only $38 each including shipping! Larger orders also possible. Please email climate@veteransforpeace.org to order.
---