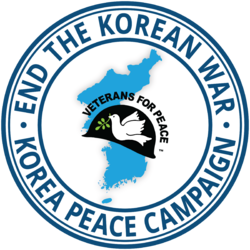 On April 26, 2023, President Biden held another summit meeting with President Yoon of the Republic of Korea (South Korea), a pro-US hawk, at the White House, and issued a Joint Statement as well as a separate statement called the "Washington Declaration."
It is very disappointing that the two leaders spent most of their time on ways of continuing their forever war against the DPRK (North Korea), instead of developing positive steps to end the lingering, costly Korean War.
In particular, it is quite reprehensible that the Washington Declaration put a heavy emphasis on increasing more provocative US-ROK combined war drills against North Korea, dispatching US nuclear assets (aircraft carriers, B-52 bombers, and nuclear-armed submarines, etc.) to Korea, and creating a new illusionary body called "Nuclear Consultative Group," which will develop strategic planning for a nuclear war against North Korea in the future. 
Unfortunately, these dangerous new military measures of the Washington Declaration, if carried out by the Biden administration, will only intensify further military tensions and costly arms race on the Korean Peninsula. The negative reaction from the DPRK is also predictable.
In observation of the 70th anniversary of the Korean War Armistice Agreement this July,
we urge all parties involved in the Korean War to give top priority in taking  positive steps to replace the unstable, outdated Korean military armistice with a peace treaty.