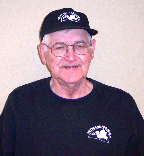 Vets for Peace Chapter 27 is hosting a memorial celebration in honor of Wayne Wittman this coming Sunday (not Saturday), April 24 in the community room of VFP #27 new office site:
4200 Cedar Avenue South
Minneapolis, MN 55407
No need to bring anything.  There will be a catered meal served at noon.  You're welcome to bring your own beverage; if the spirit moves you feel free to bring a dessert to share.
Following the meal there will be a talking stick circle where everyone is welcome to share their favorite memories of Wayne.
Questions call Barry Reisch at 651-757-8012.