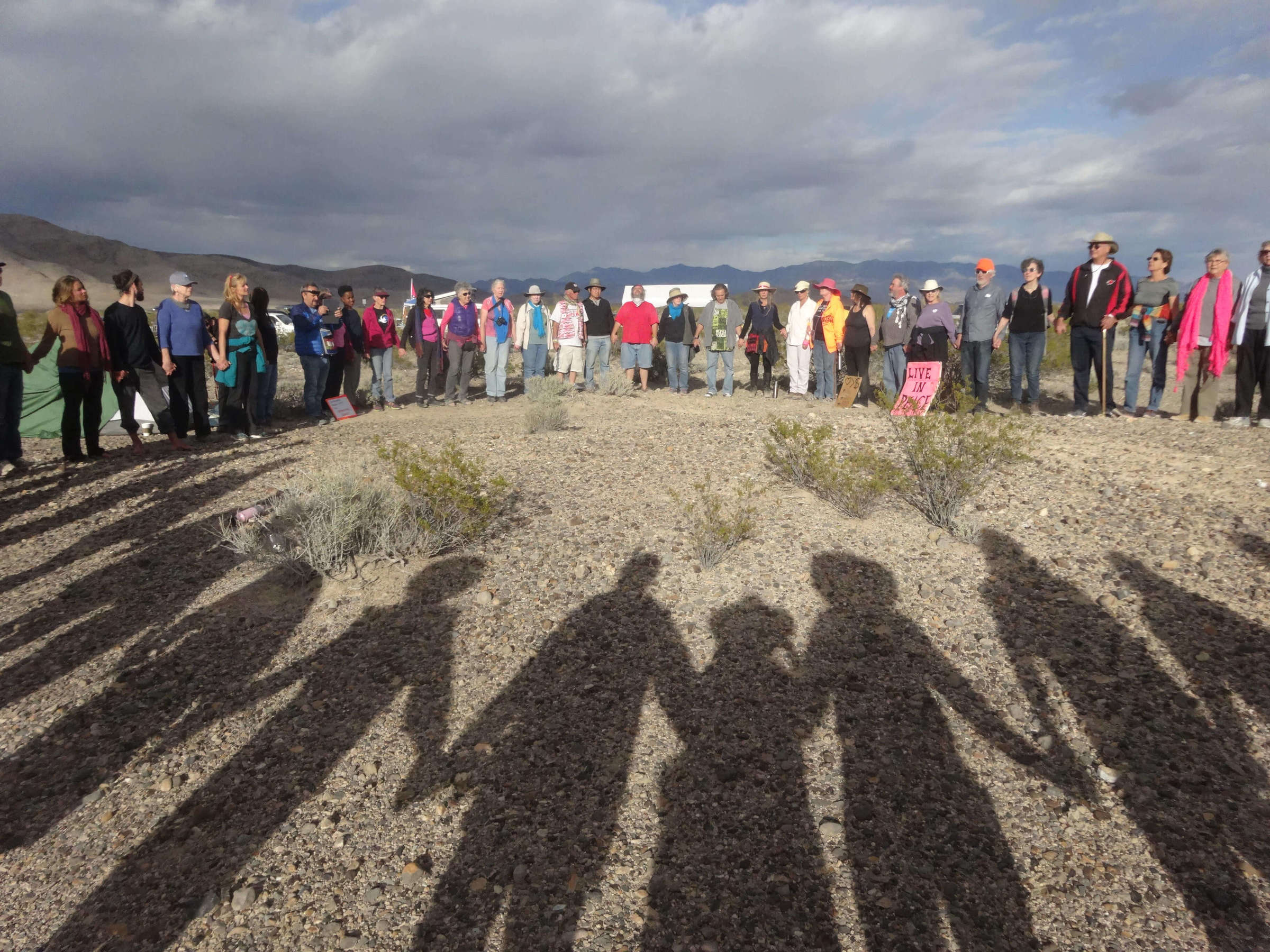 SHUT DOWN CREECH SPRING 2022!
During the week of March 26 to April 2, members of Veterans For Peace, Code Pink, Ban Killer Drones, and ally organizations are taking action outside of Creech Drone Air Force Base, north of Las Vegas, in opposition to militarized drones. Want to come? Register here!
We call for an immediate halt to U.S. drone attacks and a ban on the use of all armed drones. For 20 years, the U.S. has carried out drone attacks with no accountability to the public for how many civilians were killed. We stand with the innocent civilians who are living under the covert U.S. drone program, in a state of constant fear. We stand with the thousands of innocent victims who have lost their lives to drone strikes. Will you stand with us?


---
WAYS TO STAND AGAINST DRONES: 
---

STAND AGAINST KILLER DRONES 
The U.S. Drone Terror Machine is crumbling. Daniel Hale's courageous actions as a drone whistleblower are emboldening others to take action. If you have been curious about coming to Creech in the past, NOW is the time to come. Come to connect with community and to stand up against the US drone warfare program. Come to learn more about the drone terror program and how we can continue to stand in resistance. 
MORE INFO ABOUT SHUT DOWN CREECH: