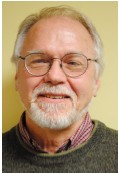 Doug Rawlings (Tom Sturtevant Chapter 1, Auburn Maine) has stepped down from the Veterans For Peace Board of Directors to concentrate on local chapter projects and life plans. He will also continue to be active nationally in the development committee and the Full Disclosure: Toward an Honest Commemoration of the American War in Viet Nam campaign.
Doug has performed yeoman's service to the board, having served as vice president in 2012, and played major roles organizing the last two National Conventions. Doug was one of the original 5 founders of VFP in 1985.
Doug's term was scheduled to run to December 12, 2014. According to VFP Bylaws, President Patrick McCann may nominate a VFP member to complete Doug's term of office, subject to the approval of the Board of Directors. We encourage all veteran members to consider standing for election to the Board of Directors. The next general election will occur this fall for four seats on the Board of Directors for the 2015 – 2017 term.
If you are interested in being a board member, please send a short resume including a statement explaining why you are interested in serving as a VFP Board member to Board President Patrick McCann, unityact2@aol.com; or call the VFP National Office 314 725-6005 to speak to the Interim Executive Director Michael T. McPhearson to answer any questions.