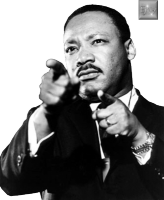 Once again we are at a crossroads. Every year around this time, Veterans For Peace has the chance and indeed the obligation to allow commemoration of Martin Luther King, Jr. to serve as a guidepost for the ways that we are carrying on his legacy—as an organization and more broadly as a peace movement. It is right there where peace, social justice and King's legacy come together that VFP continues to advance the interests of the poor, of the victims of social and racial injustice, and of the victims of violence on all scales. So this MLK weekend, we reflect on what King's legacy and the movement that he was a part of mean for us at this moment in history.
In short, we are an organization of veterans and our allies, but we are a part of a global movement that includes peace activists of all stripes. One of our biggest challenges today, as we witness a pandemic of school shooting massacres, rollbacks in unemployment insurance and food stamps, urban youth homicides inflicted by the very victims of oppression that we need on our side, ishow can our peace movement continue to thrive and even grow in the face of so much ceaseless suffering and violence—at home and abroad?
We as VFP must open our arms to those countless veterans returning home from Iraq and Afghanistan who are seeking peace if even in the smallest most personal ways. We must let them know that their peace of mind, their desire to return to life in a civilian world while many civilians are clueless to the trauma they have witnessed and experienced, is part of the reason we fight relentlessly for peace and justice. Whether they are sleeping in cars because they are homeless, or living with relatives and/or friends just to afford returning to college full time, or whatever the case may be, having witnessed the destruction and pain that the military of this country and many other countries are causing in the interests of natural resources, geopolitical domination and greed, they too have a voice in VFP. So let us open our arms warmly, widely and with an open mind, to veterans from near and far, from the deepest crevices of inner-city Pittsburgh to the open fields of Montana.
And as we open our arms even wider for veterans seeking peace, we can extend our reach even further to others in the social justice movements at the local, national and global levels. This is the legacy of King and the peace movement; linking the struggles that the poor and oppressed face domestically with the wars for profit and power abroad.In Newark, NJ, where we will hold our next board meeting, as we deliver this letter to you residents are marching in the streets and attending the "going home" ceremonies for another freedom fighter, Amiri Baraka, poet-activist, local leader and international icon, whom we lost only days ago. We have possible future VFP members marching right there with them—or allies in our cause, at least. This is the legacy of King and the peace movement.
Many of us who are doing the great work of fighting the fight for better education, for healthy communities, for animal rights, for environmental justice—are already honoring the legacy of King's movement on a daily basis. So we can take this energy and work together strategically so that, as they say, the separate fingers can come together for a stronger fist—for a stronger movement.
Since King's community was global, so too must our "home" be where all oppressed people who suffer from the violence of war-torn nations reside. VFP must have no borders in our attempts to grow our organization and make alliances with others who share our mission. We are already represented internationally, so this shows that we are well on our way to proving our credibility as citizens of the world. We are already represented in terms of women, LGBTQ and people of color, so in this moment we can continue to shed light on the attacks that so many Black, Latino, LGBTQ, Asian, Native people face with ever increasing cutbacks at the hands of our elected representatives in D.C. and also state houses across America.
We have so much more to do as VFP and indeed as a peace movement. But one thing that we do have is the truth on our side. And the truth is always radical because it is the root of the problem and the root of the solution. King was assassinated just as he came closer to connecting the dots, going to the root of our problems as a nation and as a planet, and so too must we maintain this commitment to the truth. The truth will indeed set us free. Thank you, Dr. King, and thank you, all of our peace activists past, present and future! We have a world to win.
____________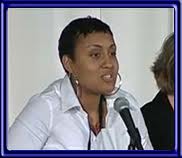 Margaret Stevens's personal biography is an admixture of academic scholarship, teaching experience, military service and community leadership. She is a proud product of New Jersey public educational institutions—attaining her primary and secondary education in the Newark public school system and her higher education at Rutgers College in New Brunswick. She excelled as the co-valedictorian of University High School in Newark in 1997, a Phi Beta Kappa graduate at Rutgers College in 2001, and in 2009 she completed her doctoral work in the Department of American Civilization at Brown University. A veteran of the United States Army, having been enlisted from 1997 to 2003 as a medic in the National Guard, Stevens provided medical support in the aftermath of the September 11th attack on the World Trade Center. Currently she is an Associate History Professor and also the Director of the Urban Issues Institute at Essex County College where civic engagement and service learning are the key aspects of the institution's mission and goals.