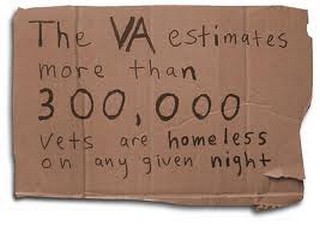 First time sleeping bag distributor, Maggie McGonigle, widow of Corporal Mark Garcia (USMC Reserve), went out downtown at night with Dave, Jim, and Kate on Wednesday, November 13th, to give out 24 sleeping bag sets.
Here is her excellent report from that night:
I was first connected with the San Diego chapter of Veterans for Peace near Memorial Day of 2017 because I'd heard that they have a display, known as "Arlington West", that acknowledges military service members who died by suicide with black tombstones. I wanted to have my late husband, Cpl Mark Garcia, USMC Reserve, as part of the memorial service, and Jim of the local chapter was gracious and welcoming. Given my late husband's passion for helping those less fortunate than him, I was thrilled to find out that one of SDVFP's biggest projects is the Compassion Campaign, which hands out sleeping bags to homeless people in San Diego.
We went out on a Tuesday night at 6:30 pm. There were four of us in two cars, and I quickly realized why they usually have just three people: You all fit in one car, nobody gets lost, and everybody has a clear role. But aside from a few small bumps in our caravan and trying not to lose each other, the evening was what I'd call a success. SDVFP knows what they're doing, and they do it well. On the other hand, it's hard to call it a success, given that you're confronting an overwhelming number of homeless people in America's Finest City. To say the least, it was a humbling experience.
Jim, Dave and Kate called it a 'slow night' because we actually had to go hunting a bit to find people in need. It seemed some of the usual spots had been vacated, so we first only strolled upon individuals. I couldn't believe how simple it was when Dave gave out our first sleeping bag of the night. You'd think it would be unbelievably emotional, but it was quite quick. Dave just came right out and asked the man if he could use a sleeping bag, and when the man accepted it, he was tremendously grateful. Then we went on to find more people in need.
We ended up in some of the more crowded areas downtown, which they told me they venture into with caution for the sake of safety. I was floored by how many people can fill up a block and settle down outside a building to sleep, some of them with little more than a blanket. Many didn't even have shoes, so to be offered a sleeping bag left most people with a smile on their face. James, an Army veteran, accepted a bag; so did a Marine veteran who settled in just a few feet away. Not everybody wanted one; one man even told us that if he took it, he'd have nowhere to store it during the day and then thanked us profusely for even offering it. By the end of the night, we gave out more than twenty sleeping bags, which hardly feels like something to brag about given the depth of the poverty we saw in just a few hours.It doesn't feel like we'll ever be able to do enough, but SDVFP is certainly making a difference, simply by giving people a warm sleeping bag. 
Personally, this was a perfect way for me to not only honor the memory of my husband and what he stood for, but also to be a contribution to those in need. I look forward to doing it again and even have friends already asking how they can do the same. I highly recommend getting involved or making a donation to the Compassion Campaign at www.sdvfp.org. If you get out there for even just one night, my goodness, you will go to sleep grateful for your bed and wanting to do more to help the homeless in San Diego.
Maggie McGonigle
13 November 2019