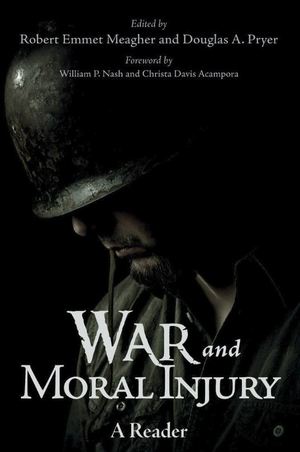 Veterans For Peace Board Member Monisha Rios contributed to a new book, War and Moral Injury: A Reader.  Monisha is a disabled Army veteran, autoethnographer, clinical social worker, human rights advocate, and activist. As a witness to and survivor of military sexual violence in a variety of contexts, Monisha focuses most of her work on exposing and eradicating the problem in society, among the ranks, in armed conflict, and within communities directly impacted by the US military. Having incurred moral wounds from her military experiences, she strives to propel the conversation on Moral Injury beyond stereotypical, heterosexual, male combat narratives. Monisha will soon complete a PhD in Humanistic Psychology, specializing in Transformative Social Change at Saybrook University.
War and Moral Injury: A Reader:
Moral Injury has been called the "signature wound" of today's wars. It is also as old as the human record of war, as evidenced in the ancient war epics of Greece, India, and the Middle East. But what exactly is Moral Injury? What are its causes and consequences? What can we do to prevent or limit its occurrence among those we send to war? And, above all, what can we do to help heal afflicted warriors?
This landmark volume provides an invaluable resource for those looking for answers to these questions. Gathered here are some of the most far-ranging, authoritative, and accessible writings to date on the topic of Moral Injury. Contributors come from the fields of psychology, theology, philosophy, psychiatry, law, journalism, neuropsychiatry, classics, poetry, and, of course, the profession of arms. Their voices find common cause in informing the growing, international conversation on war and war's deepest and most enduring invisible wound. Few may want to have this myth-challenging, truth-telling conversation, but it is one we must have if we truly wish to help those we send to fight our wars.
All proceeds of the book is being donated to Soldier's Heart.  The organization's mission is to transform the emotional, moral, and spiritual wounds that often result from war and military service.
​