2022 Board Candidates

| | |
| --- | --- |
| Jeremiah Knowles | Jonathan Wesley Hutto, Sr. |
| Danny Beever | Louis Raprager |
| Mike Tork | Dave Logsdon |
| Nick Mottern | Jeff Paterson |
| Nyamekye C Anderson | Eric Wasileski |
| Leonard Campos |   |
---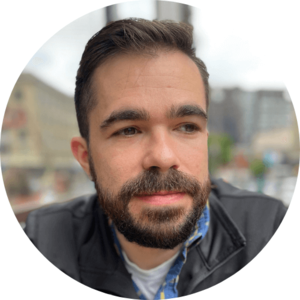 Jeremiah Knowles
My name is Jeremiah Isaiah Knowles, LMSW; I am 33 years old and served in the Army National Guard (ARNG) from 2007 until 2012, completing one tour in Afghanistan in 2008. I am a social worker/therapist for Nazareth College in Rochester NY and a proud member of VFP Chapter 23.
I was born and raised in Upstate NY and came from a low income family. Joining the military right out of high school was an easy way for me to pay for college and "earn" the recognition I desired as a young man. I joined the ARNG in my junior year of high school, attending basic training my junior summer and the following summer AIT for my MOS of 35F, formally 96B, Intelligence Analyst. Shortly after AIT I was quickly deployed to Afghanistan with my ARNG unit out of Buffalo NY. As a new soldier to a unit deploying it was a rough experience trying to fit in with the rest of my unit.
While in Afghanistan, I started to come to some conclusions that did not quite make sense to me. The "terrorists" we were fighting were often low income farmers who were trying to provide for their family. They were brothers, sons, uncles, of innocent civilians killed by bombs. They were people threatened by the Taliban or influenced by misguided religious affiliations. If US troops were not present, where not indiscriminately using bombs or drones, we would not be targeted by most of these "terrorists."
After returning home, although I had questions and was doubting my participation, I still felt "proud" of being a part of something. I attended SUNY Oneonta using my GI Bill for an undergraduate degree in Adolescent Education with a focus in Social Studies. It was here I started to learn more about people who didn't look like me, believe like me, or follow the same values as me. I befriended people from many walks of life.
After graduating, I worked for Child Protective Services and came to realize the immense harm of abject poverty. Although I grew up low-income, I bought into the idea of pulling myself up by my bootstraps, joining the military to get ahead and "earn" my way through college. I learned how these privileges and opportunities that I had, were just not available to everyone. I met people with disabilities who struggled to find employment, single parents who could not afford child care to go to work, families that moved constantly. It was this experience that led me to get my masters degree in Social Work.
During my masters, I had trouble reconciling my veteran identity while learning all the harm that the US military causes to those abroad and to the US people. How the benefits I received because I was a veteran should just be available to everyone. I completed an internship with the Veterans Health Administration, working in their mental health outpatient clinic. I met veterans that struggled with substance use, struggled with civilian life, and veterans who had been waivered into the military and struggled as a result. I interned with a group therapy program with sex offenders, some of whom were veterans. At the same time, I worked with domestic violence abusers, all male.
After my masters, I got a job working for Nazareth College in their Health and Counseling Center. During the summer of 2020 I finally joined and became active in Veterans for Peace. I had been following the Facebook page and social media accounts for a while. I wanted a group of veterans that reconciled my identity as a veteran but also helped me live to my values as a social worker. I am proud to be a member of Veterans for Peace.
Currently in Veterans For Peace, I serve on the Membership Committee, the Transformative Justice Committee, Gamers for Peace, and as the Chapter 23 secretary. I am excited to help other young veterans find their place in VFP. As a social worker I feel adept in helping those who have been harmed while being a part of our community and helping to heal that harm. I learned while working with clients that we are all capable of both providing love as well as being the cause of harm. I focus on impact over intention because often within a tight community, harm done comes from a place of concern.
With that same mindset, I try to be compassionate to all people, even more so if they disagree with me or I them. I enjoy learning about others perspectives and often ask questions that help get to our underlying commonalities rather than focusing on disagreements. I hope to use these skills to help the board push forward with bringing in younger veterans while bridging the age divide. If I have learned anything about VFP is that there is a wealth of knowledge and wisdom that has yet to be tapped and that needs to be passed to younger veterans such as myself. I would like to provide avenues for that knowledge to be harnessed and passed down in a constructive way; to help build the next generation of Veterans for Peace activists.
I am excited to be running for the board and look forward to working with the greater VFP.
---
Jonathan Wesley Hutto, Sr.
Born in Atlanta Georgia 1977, the son of Harry and Jacque both born and reared in the Segregated Apartheid South, I was educated in the Public Schools of Atlanta City, Dekalb County Georgia and Chattanooga City in Tennessee. My Mother, a graduate of then Clark College in Atlanta (now Clark AU) educated me through Oral History to the horror of Jim Crow and the injustice of the Vietnam War. It was this foundation that inspired me to attend Howard University (HU) in the late 1990's as a Political Science Major.
It was on the campus of HU as an elected Student Leader I was mentored and nurtured by the late Chairman of the Mississippi Freedom Democratic Party (MFDP) Lawrence Guyot and Bob Brown of the All African People's Revolutionary Party (AAPRP). It was through the AAPRP as the Student Body President we hosted the late Kwame Ture (Stokely Carmichael) for his last "Fireside Chat '' from his Alma-Mater which had a lasting impact upon my political growth and development.
Upon graduating from HU, I worked on staff for Two Non-Profits (ACLU of the National Capital Area and Amnesty International's Mid-Atlantic Regional Office) before enlisting within the United States Navy. In contrast to a number of my peers at HU, I was a Working Class Student financing all of my education through a combination of Federal Grants (Pell-SEOG) and Stafford Loans (Subsidized and Unsubsidized) along with outside assistance from Philanthropic Organizations based in Chattanooga and campus support.
Hence, part of my motivation for enlisting in the United States Navy 3-months shy of my 27th Birthday was to help pay down the Federal Student Loan Debt I had incurred from Undergrad ($47000.00). It was during my time onboard the USS Theodore Roosevelt (CVN-71) that I successfully fought against Racism within my shop via an Equal Opportunity complaint and Co-Founded the Appeal for Redress from the Wars-Occupations in Iraq-Afghanistan successfully mobilizing over 2000 service-members throughout the world: https://couragetoresist.org/podcast-jonathan-hutto/
I live in Southern Prince George's County Maryland today and have remained active within the Social-Justice and Peace Movement in the United States.
I hope to bring my experience as a Veteran coming from the depths of the Black Experience within these United States (hence the Black Colony) coupled with having been an Organizer-Activist and Spokesperson against the War-Occupations of Iraq-Afghanistan from 2006-2008 via the Appeal for Redress which VFP served on the National Advisory Committee for (Long Live the Spirit of Dave Cline-many thanks to Michael McPhearson and Cherie Eichholz). It is my hope over time to help cultivate deeper "Active Duty" organizing in the spirit of "Giving it Forward" through the framework of intentional Risk Taking.
I also aspire to infuse my Non-Profit organizing experience within VFP with a specific focus toward Membership-Chapter Support coupled with Transformative Justice. Before enlisting in the United States Navy, I had served as a Membership Program Coordinator for Amnesty International's (AI) Mid-Atlantic Regional Office with primary responsibility for supporting-servicing the over 250 youth-student chapters throughout the region. It was also during my time at AI I was first grounded within the framework of Anti-Racist Organizing which was foundational to our work via the Organization's commitment through Board Policy. Similar to VFP's Transformative Justice Committee, AI had such a committee which funded select Volunteer Leaders and Staff to attend Anti-Racism-Anti-Oppression Training. It was through AI's commitment to Transformative Justice that I participated in a People's Institute Anti Racism Training and helped organize an Anti-Oppression Training for Mid-Atlantic activists facilitated by Project South.
I'm both honored and humbled to submit my name for Board consideration. I'm eternally grateful to VFP for the support given to us during my time as an Activist-Organizer within the Active Duty ranks of the Navy (2006-2008 time-frame).
---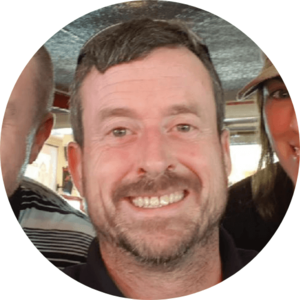 Danny Beever
Born in London, England in 1976, I was always keen to be in the military. At 17 I joined the Parachute Regiment army reserve and at 18, the regular British army as a REME Control Equipment Technician for the Challenger 2 main battle tank. I served 2 peacekeeping tours - Bosnia in '97 and Kosovo in 2001. I left the army in 2002.
Once Wikileaks emerged, I started questioning why we were in Iraq and Afghanistan and, more importantly for me personally at the time, what my friends had died for.
I spent a couple of years in the mental wilderness until I came across VFP UK. I moved to the U.S. last summer. I'm thoroughly enjoying being part of VFP and want to do as much as I can to keep the energy and focus going forward for many years to come!
I served on VFP UK's Policy Group from 2017 to 2020, firstly as National Events Coordinator and then as Chairperson. I organized regionally for the London chapter and Nationally for some of our bigger events. I moved to Central New York last summer. I am currently serving on the Membership Committee and I have also been on the Convention Committee. I'm looking forward to continuing to share my skills with VFP USA and learning new ones.
Thank you!
---
Louis Raprager
My name is Louis Raprager and I am a proud member of Veterans For Peace serving on the Climate Crisis and Militarism Project commitment, being a part of the communication committee, helping with the Leave No One Behind Project and I would be honored to be selected for the Board of directors.
As a board member I would like to work hard on not only continuing working on the multiple projects that I am already a part of but also work on new membership. Have an outlook to increase chapter support and individual support to continue on with our view and vision to take Veterans for Peace to the next level.
As a Navy veteran that was on the "Mission Accomplished" ship I have always had a feeling that my mission was never accomplished, That is until I joined Veterans For Peace. Veterans For Peace has given me a purpose and want the opportunity to continue my purpose on the board.
---
Dave Logsdon
I was born in Chicago in 1945! I settled in Minnesota after my 3 plus years in the USN. In the Navy I was involved in a 5 month Vietnam tour on the USS Anthony Damato (DD=871). We spent most of our time bombing coastal targets in North Vietnam and were hit by their shelling. After the Navy, I worked as a Teamster truck driver and retired after 26 years in 2000. I became active in VFP during the ramp up to the Iraq invasion.
I served two stints on the BOD, serving as the interim Vice-President. I was the President of Chapter 27 in the Twin Cities and helped make that chapter one of the most vibrant in VFP. I am currently the chairperson of the national membership committee. I hope to leverage a board position in my ongoing work on membership and hope to also be active in fundraising efforts. Those familiar with my VFP work in VFP would attest to my sometimes unorthodox approach and energetic style. I am a team player and communicate well with young vets, old vets, and in-between vets!
Our work for justice and peace can be frustrating at times so it is necessary to enjoy participating in the process. I am fully committed to VFP and will hit the ground running as a new board member!
---
Mike Tork
I am a father and grandfather. I am retired from NOAA where I worked as a Fisheries Biologist for 25 years and now would like to spend more time doing peace, justice and solidarity work. And of course, supporting VFP. I am a USN Viet Nam veteran (64-67) and served with Mobile Riverine Force.
I am a proud lifetime member of VFP and would like to contribute more to this unique organization.
Currently I am the treasurer for two 501c3 organizations, Centro de Intercambio y Solidaridad (Center for Exchange and Solidarity, CIS) and School of Americas Watch (SOAW). I am a current Board Member for CIS and previous Council Member for SOAW. I have helped organize delegations and fundraising campaigns for both groups and believe I can share some of those experiences with VFP.
Some of the work I have done for SOAW includes:
Helped organize VFP participation at both the Columbus, GA. gathering and for 3 Encuentros at the Nogales border.
Worked closely and actively with staff developing the program for all three Encuentros. Organized workshops and tabling while providing on ground logistical support.
As treasurer I review and approve all SOAW tax documents, assist with staff payroll, maintain SOAW bank account and I fundraise for not only SOAW, but also for victims of border imperialism.  I have also made personal donations to SOAW for special projects, such as website development.
Some of the work I have done for CIS includes:
Long time board member and treasurer. CIS is an organization that has stood in solidarity with Salvadorans for some 30 years. They are truly an amazing organization making significant improvements for many Salvadorans by providing dignified homes, supporting women's businesses through loans, training and ongoing support, and by providing thousands (literally) of scholarships for high school and college students. CIS is helping stop migration before it happens.
Enter all donations into Quickbooks. Those donations come in several ways including PayPay, Donor Box, Stripe, and Google Pay. It is important that all donations are accurately accounted for and entered into Quickbooks because that is what is used for yearly tax preparations.
Organized several VFP election observer delegations to El Salvador and have been an election observer myself for every election since 2009, with the exception of the last one due to Covid concerns.
Organized a small working party. The group lived with a small, somewhat isolated, community known as La Loma for about 2 weeks. The goal was to help them build a much needed school. Once the school was completed the children no longer had to walk miles everyday just so they could get an education. While I was in the community, with my daughter, I would hear the children getting up and getting ready to go to school at 4 AM in the morning. It was a good thing we did and I am most proud of that delegation.
I believe VFP, and veterans specifically, have a very unique voice not seen elsewhere in the peace and justice movement. We need to use that voice for good as often as we can and I am committed to doing that.
I am a Veteran and am proud of fellow veterans standing up for the right thing. And as I have heard so many members say, it isn't what I did as a Veteran that is important, but what I have done since my active service that is far more important. I try to keep that in mind and to stay open to possibilities of better "serving".
I think building strong coalitions is important and perhaps the only way we will see real change. To that end I would like to do a much better job of strengthening the bonds between SOAW and CIS, perhaps through delegations or work parties that I would be happy to organize. Further, I would like to help the ongoing Deported Veterans Campaign that so many members, including Board Members, have been working on for a long time.
And of course I would be happy to work on any of the other campaigns VFP is involved with.
With Respect,
Mike
---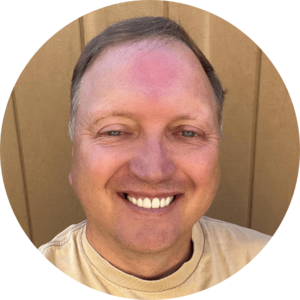 Jeff Paterson
In August of 1990, I publicly pledged to refuse to deploy with my Marine Corps artillery battery in support of the Gulf War. I was later court martialed for refusing to board the plane to Saudi Arabia with my unit. My outlook was informed in large part by my opposition to U.S. intervention in Central America.
I've been an engaged member of Veterans For Peace since 2005. In 2006, I co-founded the national Courage to Resist organizing collective "to support the troops who refuse to fight," which organized on behalf of Lt. Ehren Watada and many other objectors during that period. In 2010, I co-founded the organized effort to support whistleblower Chelsea Manning, and managed-directed that successful effort until we won her freedom in 2017 via presidential pardon.
Today, I'm the part time director of Courage to Resist, now a fiscally sponsored project of VFP National, and a part time web developer specializing in online solutions for nonprofit organizations. My wife Heather, eight-year-old daughter Clare, and I live near the former Naval Air Station Alameda in the San Francisco Bay Area.
VFP needs to grow younger and more diverse! So, vote for me, another oldish cis-gendered straight-ish white male? If so, I'd aim to support the organization via a healthy mix of pragmatism, idealism, professionalism, and experience. Having attended most of the VFP national conventions since 2005, and having collaborated with many members nationally on various projects and events, I have some understanding of the processes and challenges that await.
Over the last couple of years, I've also gained significant insights in the process of (re)building and maintaining the websites for the following VFP projects and chapters: Vietnam Full Disclosure (vietnamfulldisclosure.org), Peace & Planet News (peaceandplanetnews.org), Vietnam Agent Orange Relief & Responsibility Campaign (vn-agentorange.org), VFP #160-Vietnam (vfp160.org), and VFP #1-Maine (vfpmaine.org). You get five board member votes. Let me be your #5.
---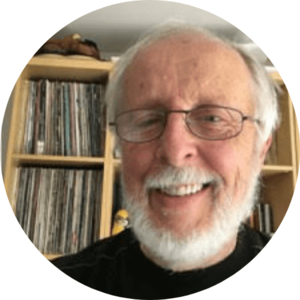 Nick Mottern
I graduated from Wabash College in 1960 with a major in philosophy and a minor in English, and from Columbia Graduate School of Journalism in 1966. Research and reporting have been the basis for my efforts on behalf of free speech, liberation and justice over the course of my working life.
My anti-war commitment has come from my experience in VietNam in 1963 and 1964 while in a non-combat job in the Navy; while working there as a reporter for The Saigon Post; and from what I learned in joining the Viet Nam war protest movement after I returned to the U.S. My commitment was reinforced by a series of brief trips to Africa, including to nations struck by war and famine, while working as a researcher, writer and organizer for Maryknoll Fathers and Brothers from 1985 to 1990. During this period, I was blessed with the opportunity to work with Jerry Herman, of the American Friends Service Committee, and other organizers, in conducting, annually, the Africa Peace Tour, which brought Africans to speak to U.S. audiences about apartheid and the profoundly tragic impact of U.S. military involvement in Africa.
In addition, I should note that during my time as communications officer on U.S. Falgout (DER) 324, out of Pearl Harbor, I witnessed an atmospheric nuclear test in the South Pacific that glowed green and red in the early morning grey cloudy sky and massively roiled the firmament in a profoundly frightening way that is nearly indescribable.
I have also worked as a researcher and writer for the U.S. Senate Select Committee on Nutrition and Human Needs, from 1974 to 1977; as a consultant writing a report for the then General Accounting Office on policies that led to elimination of hunger in various countries; and as writer and lobbyist in Washington, DC for the anti-hunger organization Bread for the World.
During the Iraq War I started the Consumers for Peace website, promoting a boycott for Exxon/Mobil, Shell and BP based on their exploitation of Iraqi oil that was enabled by the U.S. invasion; in 2006 I worked with other organizers to originate a two-week peace march starting at Exxon/Mobil headquarters in Irving, Texas and ending in Crawford, home of George W. Bush's ranch.
In 2010, I became involved in the campaign to stop U.S. drone attacks, eventually launching the Knowdrones.com website and the Drone Organizers Bulletin on-line newsletter, as well as participating in drone protests at various drone control centers in the U.S. and supplying replicas of the U.S. Reaper drone to drone protesters around the country and in Hawaii.
In January, 2021, I joined with Kathy Kelly, Brian Terrell and Chelsea Faria, to launch, with the help of World Beyond War, the Ban Killer Drones campaign for a global treaty to ban weaponized drones and military and police drone surveillance.
I am a proponent of non-violent direct action as an essential element of democratic political process and have been arrested in free speech, hunger and anti-war protests.
In view of VFP's courageous encouragement that U.S. drone operators refuse to fly, I would like to help VFP build on that by organizing outreach to drone operators, other military personnel involved in high tech weaponry and tech workers in corporations such as Microsoft and Amazon Web Services, encouraging them in a variety of ways to disengage from all aspects of warfare, just as Google workers did in 2018 when they successfully demanded that Google discontinue work on the Maven drone warfare technology project. I believe this will engage many new people in the work of VFP.
I would also like to assist VFP in finding one or more members in the Washington, DC area who would monitor war related Congressional legislation and notify the VFP membership on when and to whom letters and other political pressure should be directed to close U.S. overseas bases, end sanctions and U.S. military intervention. This has the potential of giving the VFP membership a much greater sense of involvement and agency with respect to U.S. war policy and action.
In view of the success that VFP member Chris Antal has had working with veterans experiencing PTSD and moral injury, I would like VFP to explore how the program that Chris has started at the VA in Philadelphia might be expanded throughout the VA system in order to address veterans' suicide and emotional health
In view of the climate emergency, I would as a board member encourage VFP members around the country to join as representatives of VFP in climate emergency coalition protests by Extinction Rebellion, Greenpeace, water protectors and others working for an immediate, dramatic reduction of fossil fuel use and overall resource consumption. An obvious target for protest would be U.S. military operations in support for resource exploitation and the U.S. military's use of fossil fuels to seek global military domination at a time when COVID and climate emergency are existential issues requiring international cooperation, not militarization and repression.
I believe that VFP can effectively raise funds for specific, urgent education and action projects such as those just outlined.
I think it is possible that we are entering an era in which military domination no longer guarantees safety and security for a nation because we are seeing that global climate disaster and disease can devastate the lives of people living in the strongest military states, and with drought, there is the prospect of even the strongest military nations facing starvation and economic disability. I believe that younger people feel this more acutely, and that they feel the need for cooperation more acutely. Possibly VFP can help build links of cooperation and anti-repression among young people serving in the world's militaries to assist them in making decisions that save lives rather than take them.
---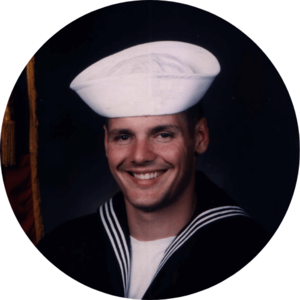 Eric Wasileski
Veterans for Peace Wins Nobel Peace Prize
In many ways, the Veterans movement to abolish war began with Tolstoy. The work of veterans to abolish war as an instrument of national policy is more important now than ever. It is with duty and awe in my heart that I declare myself a board candidate for Veterans for Peace.
I was in combat operations in Yugoslavia and Iraq, during my over 8 years in, 2 in the Army National Guard, as an Infantry Rifleman and 6 in the Navy, as an Aegis Weapon System operator and technician (91-99).
On Sept 12, 2001 I started working for peace and am a lifetime member of VFP. I was part of the Boston 2004 convention committee. I have been a member nearly 20 years and been involved in every chapter position, and made many mistakes of leadership. I hope to apply this experience to our work. I am in therapy, and a client of the VA. I am also honored to serve as a DAV chapter Veterans Agent. I also work with Warrior Writers as a writer and facilitator, with several published pieces and books. I also was able to use my GI bill until I had a masters degree.
The Nobel peace prize is supposed to be awarded to a person or group who makes definitive action for peace in the world. To be honest, Veterans for Peace should have been awarded the award every year since we were founded in Maine in 1985. The fact we have not speaks volumes about the state of our world. It is time for them to give us our due, and help make VFP a household name. We should initiate a campaign to win the award, from letter writing to direct action.
---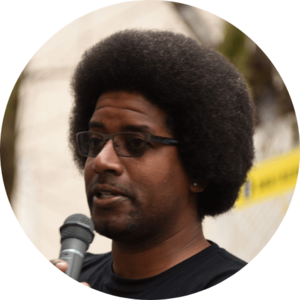 Nyamekye (Enya) C. Anderson
I was born and raised in California and attended Silver Creek High School in San Jose. After graduating High School at the age of 18 I joined the United States Marine Corps in 1995. The reason for this decision to join the United States Marine Corps was to better myself and have a positive impact on the world. After base training and being stationed in Okinawa with the 5th Force Reconnaissance Company, I returned to Camp Pendleton in California I transferred and then deployed with 1st Force Reconnaissance Company to Iraq. I saw things I didn't like and was in alot of dangerous conflicts not only with the everyday people but also with my individual platoon members. I got out in 2003 as a Sergeant E-5 and spoke out for peace and against war. I was physically and verbally attacked by former members of the military for asking questions that could not be answered like (WHY). After my time in the United States Marines Corp, I attended Embry Riddle Aeronautical University receiving my Bachelor's Degree in Aviation.  I continued my education in the field of aviation and received my Masters in Aeronautical Science, a Masters in Science Management, a Masters in Business Administration and a Masters in Project Management.  
One of my brothers from the Military Mike Hanes introduced me to Veterans for Peace in 2016 to see what I could do for peace with this outfit. Knowing that my interests are in Civil Rights, Veterans Law and International Law this would provide an excellent platform to volunteer for.
In 2017, I went to Okinawa with a Veterans Peace Team delegation to stand with local Okinawans who were protesting the destruction of Oura Bay in Henoko in order to build another Marine base. Then in 2019 I traveled to Ireland with others to speak out and protest the US military flying into and through Shannon Airport on their way to and from wars in violation of Irish neutrality. I knew they had weapons on board, which is in direct violation of Irish law, because I flew through Shannon myself with weapons while in the military.  
In 2014 I started a 501c3 non-profit organization called Veterans and Community Global to help veterans receive their resources. While working as a Nonprofit Organization I was introduced to the Veterans Administration Committee where the committee conducted oversight on veteran's services provided by the Veterans Administration. 
I now live in Albuquerque and provide housing on a six-acre property for veterans who need a place to stay while transitioning from military service to civilian life. 
Being on the board of directors for Veterans for Peace will give me the opportunity to learn and use my experience, both from my military service, college, and work, to serve the mission of Veterans For Peace.
---
Leonard Campos
Drafted in December of 1955 after the Korean war. Based on my work history I was assigned to be a personnel psychologist at the Main Recruiting Station in NYC. As a bilingual specialist I was classified as a specialist 3rd class and honorably discharged.
I have been active in the anti-war peace movement most of my life and published articles in my professional journal such as, e.g. "Cultural scripting for forever wars" to address the underlying psychological factors that undermine reconciliation efforts in attempts to negotiate peace.
I want to have more influence on getting the U.S. to defund the pentagon and demilitarize police.
---