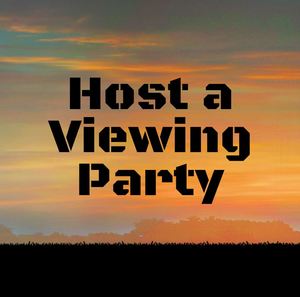 PBS affiliates and many libraries have scheduled or soon will schedule various kinds of local programs.  If there's not a viewing party or discussion already scheduled where you live, organize one!
The showing of the documentary is a wonderful opportunity for your chapter to organize a public event or viewing.  The documentary is a series of ten parts.  The first week they will show back to back, but then will re-air an episode once a week.  Having a viewing party/discussion for the first episode (Sept. 17th) or the final episode is a great opportunity to invite new people into your chapter.
The "Vietnam War Discussion Guide" created by VFP members is a great resource to guide your discussions and make sure to check out the additional Talking Points Guide that Full Disclosure created after viewing the series.
Helpful Tips:
Choose a location that is easily accessible and has the necessary technology to view the program
Do outreach! And don't be afraid to think outside the box when doing outreach!  Create a Facebook event, reach out to local community calendars and post your event, notify and invite local veteran groups.
Structure the after discussion so it allows many viewers to talk.  Have a strong facilitator to make sure speaking times are shared.
Don't forget to use the great discussion guide and order your copies of Full Disclosure!