VFP Business Meeting Format 2020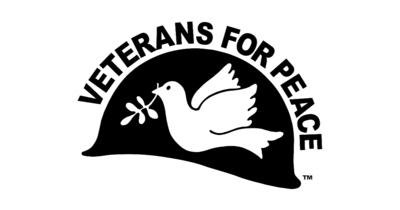 Saturday, August 8th at 1pm (e), 12 pm (c), 11am (m), 10am (p)
As this will be our first on-line business meeting, we are working hard to develop a process that works best keeping in mind our desires for openness, transparency, and democracy. The following format is in accordance with our bylaws, policies and procedures, and Robert's Rules of Order. Please keep in mind that all of the previous guidelines were written to guide the process of in-person meetings. We are trying our best to accommodate these guidelines for an on-line meeting. There will be a learning curve, and this experience will inform our policies and procedures for future business meetings. Despite some confusion, members will be able to debate all items before and during the business meeting. We hope the following information clarifies the process we will be proposing for the business meeting this year. If discussion goes longer than we have allowed for, we will have the ability to extend the business meeting.
Registering for the Business Meeting
All members are encouraged to register for this year's business meeting, which is separate from our online convention. Registration for the business meeting. Members must be current in their dues to participate. To renew your member dues, click here or if you'd like to become a member click here. 
Once your dues are current and/or you are a new member a link will be sent to you to register for the Business Meeting.  (Please note that this is a separate registration from the online convention.  REGISTERING FOR THE CONVENTION DOES NOT INCLUDE THE BUSINESS MEETING).  If you have questions or have not received an invitation to register and believe your dues are paid, please contact Shelly Rockett: (shelly@veteransforpeace.org)
Business Meeting Documents
Documents will be posted to the VFP website by July 27, 2020 – a week before the convention begins and twelve days before the business meeting, to include:
Please note: all submitted bylaw amendment proposals were withdrawn.
Online Discussion Prior to the Business Meeting
We encourage all members to read these reports before the business meeting begins. There will be space on the website for members to submit comments and questions and read other members' comments and questions. This will help our on-line business meeting run much more smoothly. It is also a system that we hope to use for all future Business meetings, allowing all members access to documents in a timely manner and the ability to participate in discussion and debate regardless of their ability to travel to the convention.
Business Meeting Format
We will be using the Zoom Webinar online meeting program for this year's business meeting. This will allow us the greatest ability to ensure that the meeting runs smoothly, that only acknowledged speakers have the floor, and will eliminate distractions from members forgetting to mute themselves. Members will have the ability to post comments and questions in the Q&A window. We will also have the ability to give the virtual floor to members who seek to address the assembly.
At the beginning of each segment of the agenda, the acknowledged speaker will be the member chairing the agenda item. The speaker will state the agenda item, give a brief review, and then address comments and questions that were submitted via the VFP website. The speaker will then address any new comments and questions submitted by members via the Q&A function. The speaker will then allow any member the ability to address the floor should the need arise. Members who wish to address the floor will be asked to raise their hand (or press *9 on their phone) and they will be put on stack and unmuted.
There will be sensitive issues that will be discussed during this year's business meeting:
There will be discussion to address a compromise that would remove the board decision to expel a member in favor of a motion to censure that individual
This format was reviewed with the host convention committee, the convention committee as we transitioned to an on-line convention format, the program committee, and the Board of Directors.
Business Meeting Voting Process
Members will be allowed to address the assembly within the parameters of how we will be managing the meeting.
During the discussion on resolutions, we will "call the question" and move to a vote when there are no members on the "pro" or "con" side, or after three members have spoken "for" and three "against" each resolution.
During other items that require discussion, debate, and a vote, we will again take speakers for each side, until there are no members standing for either side, or after three members have spoken "for" and three "against" each item. We will then "call the question" and move to a vote.
Zoom webinar format has a function that allows members to participate in a poll, which we will be using for our convention straw vote.
Fall Vote
Paper ballots will be mailed to members in October for our official vote as required by our bylaws and policies and procedures, to include: vote for resolutions and vote for candidates for the board of directors. There are no bylaw amendment proposals this year.
VFP Business Meeting Agenda 2020 (DRAFT)
Start: 12:00 pm Central Time
Duration: 2.75 hours
End: 2:45 pm Central Time
12:00p Entry – Reading of Statement of Purpose and Code of Conduct - Michael Dempsey (5 minutes)
12:05p Opening Remarks – Adrienne Kinne (5m)
12:10p Review of Submitted Reports Q&A (20m)
Executive Director's Report - Garett Reppenhagen
President's Report - Adrienne Kinne
Treasurer's Report - Garett Reppenhagen
Membership Report - Willie Hager
12:35p Bylaws Votes - Ben Schrader (5m)
12:45p Board Candidates - Patrick McCann (10m)
12:55p Acknowledge Award Recipients - Joey King (10m)
1:05p Resolution Votes - Josh Shurley (30m)
1:35p Compromise on member misconduct
2:15p VFP Moving Forward - Board Member (20m)
2:35p Any Other Business – Marti GuyDowning (10m)
2:45p Closing - Dave Logsdon (5m)
---
We appreciate our members' patience and understanding. We hope that we can learn from this year's experience and potentially make future business meetings available online so that all members can participate whether or not they can afford to travel to our annual convention. We also hope that our efforts to make all documents available to our membership a week prior to the beginning of the convention will be a model that can be replicated in the future, whether we are meeting online or in person.
Finally, we understand that our membership is passionate and engaged. All of our current board members are active with their local chapters and numerous projects, as well as committed to our national and international organization. We have also been working hard to increase transparency with our membership and participate in as many online chapter and regional meetings as we can, given our new mode of organizing in these times. Robert's Rules, which the Board of Directors is bound to operate under, does limit our ability to be completely transparent in all matters, but we are trying. We hope to do you and Veterans For Peace proud in this moment.