---
 2017 Elected Board Members are Monisha Rios, Maurice Martin, Kourtney Andar and Joey King
Maurice Martin
My Name is Maurice Martin; A US Army Veteran and Life time member of Veterans For Peace (VFP).  I'm currently a board member of Chapter 162, Berkeley, CA.  I have been a member of VFP since 2007, serving in leadership positions as part of VFP speaker's bureau, Outreach Coordinator, Vice President, and President. I am founder of VFP first national student Veteran Club, and help facilitate our first VFP Tijuana, Mexico Chapter and Housing program for Deported Veterans. I have also served on a number of community and national Veterans Organizations.
Academically, I'm a Jr. transfer and student at UC Berkeley, since 2016, majoring in Peace and Conflict Studies, with Associates of Arts Degrees with high honors in Global Studies and Labors studies from Berkeley City College and San Diego City College respectively.  I'm also a citified mediator, Restorative Justice Mediator, Alterative to Violence Facilitator, and conference meeting facilitator. 
I've dedicate myself in advancing veteran and mental health issues as a 20 year Independent organizer, building empowerment  with the community and disenfranchised around the country on issues, and campaigns around homelessness, fair housing, tenant rights, worker and labor union issues, as well as disability Rights. I was named as one of 50 most notable Disability Advocates by the CA. Department Rehabilitation 50th anniversary.
I have also been committed to Peace and Peace building while addressing the issues of the cost of war while working with VFP. I'm serving on the Deported Veterans Advocacy Project, as Northern CA. Operations Coordinator, served as  Co-founder and board member of the GI Rights hotline and Another Side,  counter recruitment program in Albuquerque, and Santa Fe, NM, First Picture in San Francisco, CA. , and on the board of San Diego Project YANO military counter recruitment program.
I believe I bring a number of skills to our VFP board, and look forward to continuing being a part of the struggle in ending war, promoting Peace and Peace building while addressing the issues in the cost of war.
---
Monisha Rios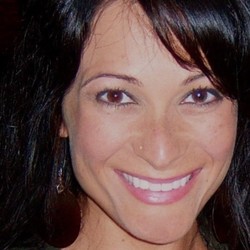 We, the VFP Community, occupy a unique position to affect multi-level systems change in an evolving global society that needs us more now than perhaps ever before.  As demand for our intervention increases, so too must our organizational capacity to do so with efficacy and efficiency.  I am confident in our collective ability to achieve the next level of social and environmental impact through our work.  This is why, in the spirit of collaboration and innovation, I embrace the possibility of serving you, our stakeholders, our mission, and our legacy, as a member of the board.  
Monisha Rios, MSW, is an experienced macro and clinical social worker, advocate, activist, artist, educator, and consultant whose philosophy is grounded in transformational leadership and anti-oppression.  For over a decade, she has demonstrated aptitude in a variety of non-profit leadership roles such as volunteer coordinator, program coordinator, federal grant-recipient auditor, has held numerous board positions, and advised several business and NPO leaders in areas of ethics, non-oppressive practice, and applied empathy.
Monisha presently co-leads and coordinates a growing network of intersecting grassroots social movements where she has successfully designed and implemented interventions at community, organizational, state, and federal levels.  She uses her status as a service-disabled Army veteran to stand against militarism and all forms of military-related trauma, including the full spectrum of sexualized violence – in society, among the ranks, and in conflict.  Monisha attends Saybrook University where she will soon complete a Ph.D. in Psychology, specializing in Transformative Social Change and Creativity.
---
Daniel Craig
My name is Daniel Craig, I live in Santa Fe, New Mexico. I have been a member of Veterans For Peace (Joan Duffy Chapter since Autumn 2002. I was born in Springer, New Mexico in 1963. I enlisted in the U.S. Army in Dec. 1980 while in high school and entered active duty in July 1981 on a three year tour. I served as a Combat Engineer in West Germany and Ft. Riley, Kansas. I left active duty in 1984 and joined the New Mexico National Guard as I entered university at New Mexico State University (NMSU).
I served 2 years in the NM Guard and simultaneously joined the NMSU Army ROTC program in which I was a cadet in the four years I was in university. I attained a BA in Psychology and minored in Spanish. Upon finishing university I re-entered active duty in the U.S. Army as a Field Artillery officer. I served another tour in West Germany and then the unified Germany. I deployed to the Gulf War in January 1990.
When I deployed to Iraq I knew that the reasoning of the U.S. was faulty, to say the least. It was to me, in hindsight, a well-crafted hidden in plain sight lie. As a result of my deployment I experienced great personal loss & trauma and was rebuffed when I needed the support of my government and the War Department.
I spent over 10 years in darkness, alone with my beliefs and the silence of the government about injury they caused we Gulf War Veterans. It has been through joining Veterans For Peace and all the work I have done within our chapter previously that has led me to know it is now time to participate at the national level in our organization moving forward.
---
Kourtney Andar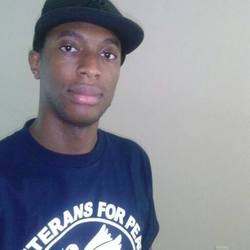 I am running for the VFP board a second time so I can continue to offer my skills as an administrative professional and experienced social justice activist towards the success of several VFP projects. I am currently leading the membership committee in a recruitment and retention campaign, as well as organizing a Dismantling Patriarchy committee. I would like to offer my experience as an educator and trainer to improve the internal culture of VFP chapters and committees.
I will continue to offer my extensive connections and relationships in the larger social justice movement.  Having trained hundreds of men and women of various ages on anti-violence, pro-feminism, and bystander intervention, I will offer these skills towards VFP's mission of educating the public on the true costs of war, specifically related to militarism, hyper-masculinity, patriarchy and feminism. As a published author, I will contribute my writing skills to articles in VFP publications as well as help draft statements for the national office.
---
Joey King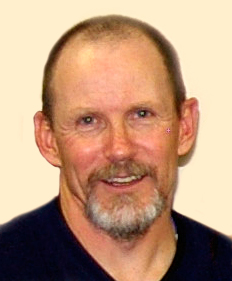 Joey King was a Distinguished Military Graduate from Tennessee Tech University's ROTC program in Cookeville. He graduated from the following Army schools: Airborne, Ranger, Pathfinder, Air Assault, Infantry Officer's Basic Course, Jungle Expert (Panama Canal Zone), and the Infantry Officer's Mortar Platoon Officer's Course. He served as a paratrooper in the 82nd Airborne Division and in Vicenza Italy. He was a rifle platoon leader, a mortar platoon leader, and a company executive officer. He resigned from the active army in July 1987 and later resigned from the Individual Ready Reserves in 1992 saying:
"I am resigning because of a personal conviction that war is an unacceptable means of resolving differences among nations."
Since leaving the US Army he has been active in:
Buddhist Peace Fellowship
Truth-in-recruiting in Middle Tennessee
Gandhi-King Conference on Peacemaking (Memphis)
Veterans Day Parade (Nashville)
Stop the Bombs Oak Ridge TN
School of the Americas Watch
Participated as an international election observer in El Salvador March 2009
Contributor to the 2012 book, "Why Peace"
Chair of Veterans for Peace Middle Tennessee/Nashville 2006-present
National Board of Directors Veterans for Peace 2009-2012 & 2013-present
AMVETS
Additionally, Joey has been a citizenship teacher and English-as-a-Second-Language teacher for 16 years serving the refugee and immigrant community in Nashville.
---
Will Griffin
I would like to join Veterans For Peace board of directors for several reasons. VFP has a powerful voice and is a well-respected organization that helped me develop as an organizer, I would like to contribute back. I believe I can push VFP even further, grow the organization, and reach a wider audience.
I am the creator of a social media organization, The Peace Report. With my communication and media skills, I've already reached tens of millions of people through the videos I've produced. My videos are solely focused on anti-war views where I educate the public on the costs of war. I believe these skills can give VFP a larger audience. Media, especially video, is an important tool to educate people on issues and even to promote the voices of organizations like VFP.
I have been on several VFP delegations to South Korea, Okinawa, Palestine, London, India, Nepal, and Standing Rock since joining VFP in 2014. This organization has helped develop my anti-war stance and has taught me so much in the world of organizing. My experience in organizing these delegations has helped me build relationships with people and organizations around the world, promoting VFP's message and strengthening relationships. My voice would be much more powerful if I were on the board of directors.
---
Stanley McCoy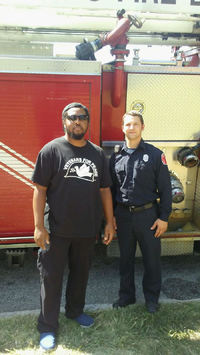 Education: I was an E-1 Army recruit at Ft. Benning, GA from January-March,2000. After I was honorary discharged from the military for medical reasons, I enrolled into a community college to take general classes. I attended Webster University after my transfer of credits and graduated in 2007 with a B.A. in Political Science with a minor in Mass Communications. I received a number of certifications such as CPR-first aid, CDL, forklift operator, flagger, floor tech, and later in 2010 enrolled into the fire safety academy at a community college and in 2011 while I was still in firefighter academy I served as a volunteer firefighter in a  north St. Louis County  community. In 2012 I left the firefighter academy for emergency surgery stemming from my military injury. I had surgery in 2013 and my son was born that same year. I am halfway to completion for my Certificate of Progress Participation in Christian Education and have been accepted into 3 theology and bible colleges. I am looking forward to starting more intensive divinity/theology studies in the spring of 2018.
Professional Affiliation: Veterans For Peace, St. Louis Chapter 61, Second Chance Freedom Foundation President ,Don't Shoot Coalition, Amnesty International, Berean M.B. District Association, American Civil Liberties Union, Missourians For Alternatives to Death Penalty, Empower MO, Berean District Social Justice Ministry, Missouri C.U.R.E., Solidarity Economy of St. Louis, St. Louis Peace Vigil, Sierra Club, St. Louis County NAACP, Celebrate Recovery STL, MO Faith Voices, Metropolitan Congregations United, Moral Monday Coalition, New Life Evangelistic Center, Equal Justice Initiative, Ferguson United Movement, Firefighters Local 73, Firefighters International 2665, United We Stand STL, Everytown USA, MO4ALL, Ethnic, Joshua Project.
My son, Eli, is a four year old associate member of Chapter 61 and is far more of a social justice leader than I am. I look up to him and he is my hero.
---
Shimon Schwrzschild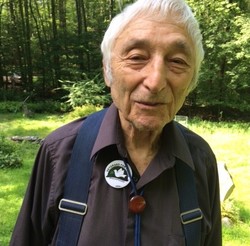 Shimon Bert Schwarzschild (www.shimons.org) is a noted national and international environmental protection advocate. In 1978 he switched from an electronic engineering career that depended on the "Military-Industrial-Complex, to pursue more peaceful environmental conservation activities as follows.
As Executive Director of American Youth Hostels' San Francisco office, Shimon spearheaded the development of a chain of hostels along the N. California Coast. He also was a community leader who worked to preserve and protect livability, reduce zoning density, limit height limits, develop bike lanes, and establish a neighborhood park.
He launched the Assisi Bird Campaign that culminated in a permanent ban on hunting songbirds in Assisi, Italy. He then founded Action for Nature (www.actionfornature.org)  that selects and awards young eco-heroes from around the world for their individual conservation initiatives. He continues to serve on AFN's Board of Directors.
He and others succeeded in protecting the world's wild yew tree population that became endangered because they contained the anti-cancer chemical "taxol". He fought globally for stewardship instead of wanton tree destruction, to "…save both yew trees and cancer patients…".
He served as a member of the Commission on Education and Communication of the World Conservation Union (IUCN), attended meetings in UK, New Zealand, Costa Rica, Argentina, the Dominican Republic and the USA. He also researched and helped to protect a group of wild dolphins in Monkey Mia, Western Australia, and their habitat.
As Associate Producer for Green TV, Shimon helped to produce "The Forest Through the Trees" and "El Dorado", shown on PBS TV stations. He also wrote environmental articles & book reviews, for Audubon and Sierra Magazines, SF Chronicle & other publications.
For 10 years Shimon was Technical Publication Editor at the USDA Forest Service, and edited assessments of threatened or endangered species such as the spotted owl, the northern goshawk, and the marbled murrelet.
Shimon served in the U.S. Navy during WWII as a radar tech petty officer aboard picket destroyers in the battle of Okinawa, and during the Korean War as a commissioned officer aboard destroyer flotilla flagships. He later resigned his Navy Reserve officer commission in protest of the US  invasion of the Dominican Republic to overthrow its then democratically elected President. He is a member of VFP's New York City Chapter 034.