Executive Committee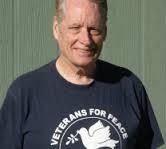 Board President:  Gerry Condon
Email:  gerrycondon@veteransforpeace.org
Member: VFP Greater Seattle Chapter 092 in Seattle, WA

Gerry Condon is a Vietnam era veteran and war resister who spent six years in Sweden and Canada after refusing orders to Vietnam. Gerry has a long history in the veterans peace movement. In 1983-84, he organized the first two veterans delegations to revolutionary Nicaragua, and in 1987, he was a co-coordinator of the Veterans Peace Convoy to Nicaragua. From 1993-96, Gerry worked for IFCO/Pastors For Peace, organizing humanitarian aid and political solidarity caravans to Cuba.
Since 2004, Gerry has been on the front lines of supporting Iraq and Afghanistan war resisters in Canada, Germany and elsewhere. For the last two years, Gerry has served as National Board Vice President of Veterans For Peace.
---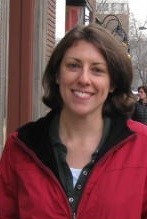 Vice President: Adrienne Kinne
Email: adrienne@veteransforpeace.org
Member: 057 - Vermont, Green Mountain Will Miller Chapter
Adrienne Kinne joined Iraq Veterans Against the War in 2007 and in the years to follow would help form the Vermont chapter, serve as the regional coordinator for New England and New York, serve on the planning and outreach committee for Winter Soldier: Iraq and Afghanistan, and serve on the IVAW Board of Directors, among countless other activities. In 2011 she transitioned to organizing with Veterans For Peace, becoming a lifetime member of VFP and president of the Vermont chapter. She served on VFP's Board of Directors from 2011-2013 as Director and Secretary and assisted with the membership and personnel committees. During the 2012 VFP Convention, she advocated along with others for the allowance of international chapters in VFP and has since traveled to London in support of VFP UK activities.
Adrienne currently works as a social worker in Vermont. She has an educational and work background in research, data collection and analysis, and program development, which lend well to supporting work as a board member. She continues to serve as the VFP Chapter President in Vermont. Current chapter activities include: opposing war and militarism, drones, Islamophobia, and police militarization; truth-in-recruiting; and, raising awareness of moral injury, military sexual trauma, and the environmental impacts of war and militarism. Adrienne is also a member of a local peace coalition and has helped organize local and statewide events that address the connection of war and militarism with broader societal and environmental pressures that face our communities and the world today.
---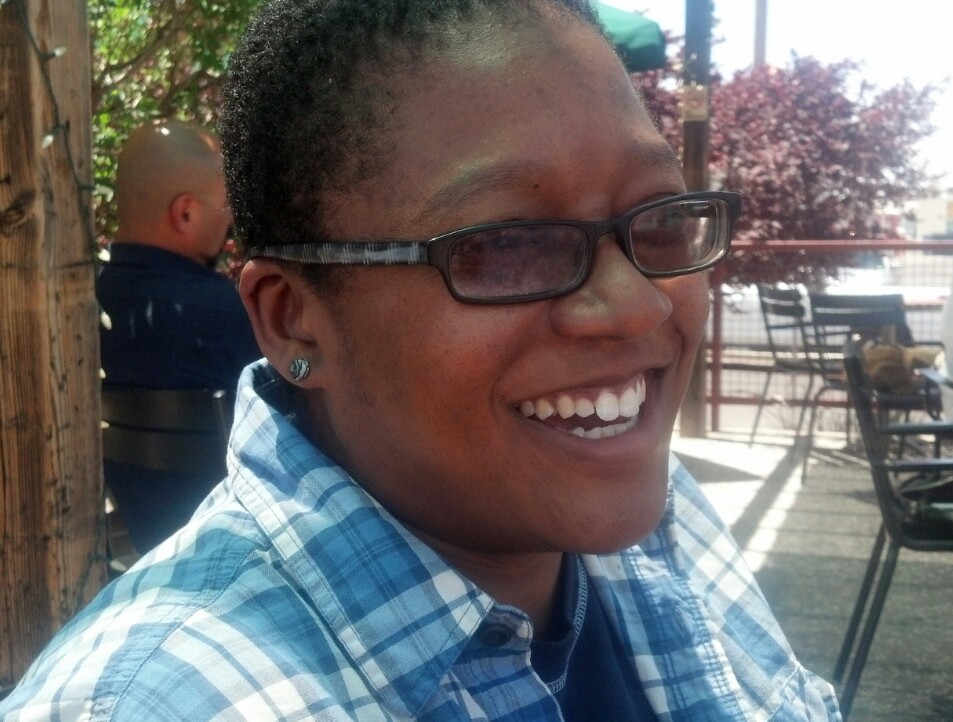 Secretary: Monique Salhab
Email: monique@veteransforpeace.org
Member:   VFP Albuquerque, NM Chapter 63
One year ago I became an official member of National Veterans For Peace, although I had and continue to be active in my local chapter - Don and Sally-Alice Thompson Chapter, #63 – in Albuquerque, NM for approximately four years. Two years ago I was elected as the chapter's Secretary and continue to serve as such. I also periodically visit public schools and speak to students regarding "Full Disclosure" regarding military recruitment and service.
I work as a part-time case manager for an agency which provides wrap-around services – housing, vocational guidance, therapy and more - for women exiting from incarceration to civilian life. As I work with these women - who mainstream society deems "un-rehabilitated" and "broken" - most of whom have experienced horrific trauma(s) in their childhoods and teenage years shift and transform, I am reminded we are all worthy of second, third and fourth chances in life.
I would be naïve to ignore the elements of how our society chooses to compartmentalise my existence via gender, race, sexuality, economic status, education, etc., so I acknowledge them. I identify as a queer woman of colour. These labels are not important to me because I wish them to be, but because of how our society forces me to exist within its marginalised structure.
A practicing Buddhist of 18 years, I trust in the mind-body-spirit approach to healing; and have observed the Peace Movement (as a whole) struggle to incorporate such practices into its foundation. Too many times have I experienced moments of harmful speech and/or inept actions from individuals or an individual "working for peace" and as a result, recognze the necessity to remain ever-present of my own words and actions, so as not to inflict the same harm onto another.
---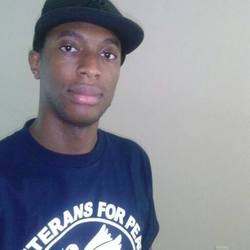 Treasurer: Kourtney Andar
Email: kourtney.andar@gmail.com
Member:   At Large
I am a VFP Lifetime Member thanks to Doug Zachary, and I have been active in social justice movements for over a decade. I served in the Georgia Army National Guard as an infantry soldier from 2011 to 2013, and was lucky enough to avoid deployment during that short time. I come from a family heavy with military and law enforcement. My mother sued the city of Springfield, IL for race and gender discrimination while an officer, and my grandfather is a former Chicago Black Panther. I bring extensive experience and skills to VFP, and a comprehensive knowledge of how social change happens and how to organize effective movements. I am a dedicated writer and activist and I plan to serve VFP in whatever capacity I can for as long as I can.
My experience includes professional level advising and campus organizing on issues of feminism, racism and sexual violence, as well as serving on the steering committee and people of color caucus for a grassroots environmental organization. I am a published author and my writing is available on several activist websites.
---
---
Board Members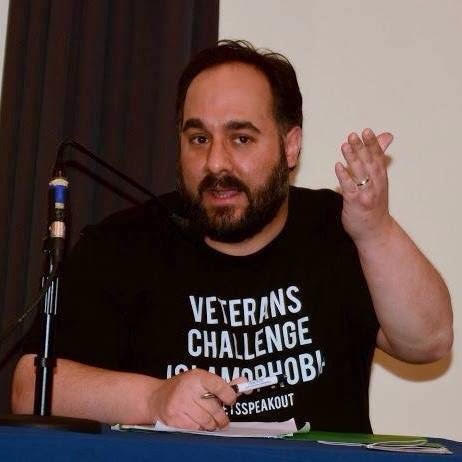 Board Member: Brian Trautman
Email:  trautman@veteransforpeace.org
Member: VFP Albany NY Chapter 10
Brian is a post-cold war veteran, having served four years on active duty (U.S. Army) as a cannon crewmember.
He has been employed in various administrative and faculty positions in higher education over nearly two decades, including as an instructor of peace studies and economics at a community college since 2008.
Brian became involved with the peace and justice movement during the lead up to the invasion of Iraq in 2003. He participates most actively with his local peace group, Berkshire Citizens for Peace and Justice (BCP&J).
His passions as a peace scholar-practitioner include the interdisciplinary field of peace education, counter-hegemonic struggles, and intersectional social justice activism.
Among the many reasons Brian gives for wanting to serve the VFP membership on its national board is his dedication to the urgent task of ending militarism and war in all its forms and building and nurturing a global culture of positive peace through nonviolent social change.
Brian currently resides in Albany, NY with his wife, Karrie, and twin sons, Gavin and Ethan.
---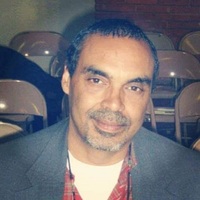 Board Member: Maurice Martin
Email: mauricemartin357@yahoo.com
Member: East Bay, CA- Chapter 162
My Name is Maurice Martin; A US Army Veteran and Life time member of Veterans For Peace (VFP).  I'm currently a board member of Chapter 162, Berkeley, CA.  I have been a member of VFP since 2007, serving in leadership positions as part of VFP speaker's bureau, Outreach Coordinator, Vice President, and President. I am founder of VFP first national student Veteran Club, and help facilitate our first VFP Tijuana, Mexico Chapter and Housing program for Deported Veterans. I have also served on a number of community and national Veterans Organizations.
Academically, I'm a Jr. transfer and student at UC Berkeley, since 2016, majoring in Peace and Conflict Studies, with Associates of Arts Degrees with high honors in Global Studies and Labors studies from Berkeley City College and San Diego City College respectively.  I'm also a citified mediator, Restorative Justice Mediator, Alterative to Violence Facilitator, and conference meeting facilitator. 
I've dedicate myself in advancing veteran and mental health issues as a 20 year Independent organizer, building empowerment  with the community and disenfranchised around the country on issues, and campaigns around homelessness, fair housing, tenant rights, worker and labor union issues, as well as disability Rights. I was named as one of 50 most notable Disability Advocates by the CA. Department Rehabilitation 50th anniversary.
I have also been committed to Peace and Peace building while addressing the issues of the cost of war while working with VFP. I'm serving on the Deported Veterans Advocacy Project, as Northern CA. Operations Coordinator, served as  Co-founder and board member of the GI Rights hotline and Another Side,  counter recruitment program in Albuquerque, and Santa Fe, NM, First Picture in San Francisco, CA. , and on the board of San Diego Project YANO military counter recruitment program.
I believe I bring a number of skills to our VFP board, and look forward to continuing being a part of the struggle in ending war, promoting Peace and Peace building while addressing the issues in the cost of war.
---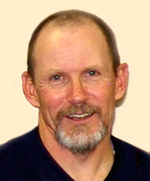 Board Member: Joey King
Email: jbkranger@aol.com
Member: VFP Chapter 089 - Nashville TN
Joey King was Distinguished Military Graduate from Tennessee Tech University in Cookeville. He graduated from the following Army schools: Airborne, Ranger, Pathfinder, Air Assault, Infantry Officer's Basic Course, Jungle Expert (Panama Canal Zone), and the Infantry Officer's Mortar Platoon Officer's Course. He served as a paratrooper in the 82nd Airborne Division and in Vicenza Italy. He was a platoon leader and company executive officer. In his resignation letter he said
I, LT Joey B King ,resign my commission...I am resigning because of a personal conviction that war is an unacceptable means of resolving differences among nations.
Since leaving the US Army he has been active in:
Buddhist Peace Fellowship
Truth-in-recruiting in Middle Tennessee
Gandhi-King Conference on Peacemaking
Veterans Day Parade Nashville
Stop the Bombs Oak Ridge TN
School of the Americas Watch
Participated as an international election observer in El Salvador March 2009
Contributor to the 2012 book, "Why Peace"
Chair of Veterans for Peace Middle Tennessee/Nashville 2006-present
National Board of Directors Veterans for Peace 2009-2012
---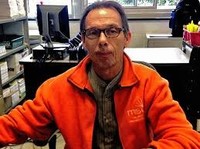 Board Member: Patrick McCann
Email: mccann@veteransforpeace.org
Member: 032 - Miami Area, FL
Patrick has been a member of VFP since the invasion of Iraq in 2003, and a member of Vietnam Veterans Against the War for 4+ decades. He has:
served as VFP national president (2013 and 2014);
served on VFP's Board of Directors for 10 years;
been president of the South Florida and DC Metro area chapters;
hosted 2 of the first 3 Vets For Vets national meetings (Miami and DC, 2006):
participated in the Mobile to New Orleans Veterans and Katrina survivors march (2006):
attended 11 national conventions, beginning with San Francisco in 2003;
hosted 2 national conventions (U-MD in 2009, Miami in 2012);
organized a tour of 18 people to Haiti  following the Miami convention;
presided over 2 national conventions as president (Madison, 2013 and Asheville, 2014);
presented at numerous convention workshops on chapter-building, Syria, and Afghanistan;
developed, with other leading members, our 'Peace at Home, Peace Abroad' lens;
brought forward veterans of color, female veterans, and post-9/11 veterans;
appointed 2 women of color to fill open positions on our Board of Directors;
hosted tours for IVAW leaders Michael Hoffman and Jimmy Massey;
been a union member and activist for 3+ decades (NEA and Machinists)
been arrested at the White House and US Capitol for protest actions; and
am a VFP lifetime member (twice), and a recurring (credit card) donor for years.
Patrick retired from teaching high school in June, 2015.
---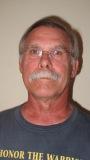 Board Member:  Mark Foreman
Email:  foremane1589@sbcglobal.net
Member: VFP 102 in Milwaukee WI

I served as a Navy Corpsman in 1968 with the 3rd Battalion, 5th Marines in Vietnam. After five weeks in country I was wounded and received a 100% physical disability rating from the VA. While in Vietnam, I refused to carry a weapon and as soon as I got home I threw my purple heart in the garbage. War is nothing less then social insanity… while the war profiteers make off with billions of tax payer's dollars.
I joined VFP in 1990 and served as Milwaukee Chapter 102's president for three years. In my three year term as president our chapter doubled its membership and partnered with Wisconsin Peace Action, and Wisconsin Network for Peace and Justice. I co-founded the Milwaukee Homeless Veterans Initiative in 2008, which I've been board chair of for the past three years. I've also served on four different boards of directors for peace organizations.
I feel no greater purpose in my life then working for peace… knowing that VFP is the most credible voice of all in the peace community. The American Empire is using its powerful military to dominate the world, making our role more important then ever.
---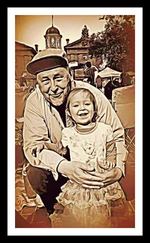 Board Member:  Dan Shea
Email:  shea@veteransforpeace.org
Member: VFP Portland, OR Chapter 72

I am running so I can contribute more time to what I think is a noble cause, the cause of Veterans For Peace. I am active in many areas of social justice and human rights and my bio at https://dsheavfp72.wordpress.com/2015/08/15/bio/ should serve as my commitment and experience.

I serve on VFP National Project: Agent Orange Relief & Responsibility Campaign and manage their Facebook Page.

I am organizing a Vietnam Full Disclosure Teach-In (TBA Oct or Nov) at Portland State University and working directly in collaboration with the Oregon Historical Society. I am committed to Peace at Home and Peace Abroad and am currently active with Don't Shoot Portland/Black Lives Matter voicing VFP opposition to the militarization of the police.

I would like to see a national monthly VFP TV Program on Link TV talking about the issues of the day that affect Veterans, their families and communities where we live. I have grand vision of a VFP World Social Forum of Anti-War Veterans & Victims structured like our convention with keynote speakers, plenaries & workshops. Inviting anti-War Veterans, Combatants, Conscientious Objector, Environmentalists, Human Rights Organizations, World Health Organizations, Disaster and Refugee Relief Organizations, International Legal Scholars, Whistleblowers and others critical of war and who are willing to address issues of War and Peace, Conflict Resolution, Empire and War Profiteering. We would all come together to break bread and listen to Veterans and Victims in a Global Winter Soldier like forum.
---
Board Member: Barry Ladendorf
EDUCATION: Illinois State University, B.S. Social Studies, (1965) University of San Diego, School of Law., J.D. (1972) 
MILITARY SERVICE: Commissioned Ensign US Navy, May 1965 Main Engines Officer and Signals Officer, USS. Valley Forge (LPH 8) (1965-1968) Staff Officer Commander Training Command, Pacific Fleet Strike Warfare, Intelligence and Foreign Training Officer (1968-69) PROFESSIONAL: Deputy Attorney General, Office of the Attorney General, Calif. Department of Justice (1975-2005) Supervising Deputy Attorney General, Section for Health Quality Enforcement (1990-2005) Received Attorney General's Award for Excellence (2004) Adjunct Professor of Law, University of San Diego School of Law (1990s) Member, University of San Diego School of Law Alumni Association Board. (1975-1976) 
ACTIVITIES: Co-founder, San Diego Chapter of the Lawyer's Alliance for Nuclear Arms Control (1981) Peace and Justice Commission, Catholic Diocese San Diego (1982-1986) Member, Veterans for Peace (2005-to present) President of Hugh Thompson Chapter 91, San Diego (2011-2012) Current Executive Committee Member VFP National Membership Committee (2011-present), Receipent of 2013 Leadership in Peace Award
Married: Rhonda Ladendorf, three children and four grandchildren.
---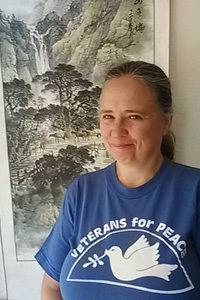 Marti GuyDowning
Email: mgd162@outlook.com
Member: Chapter 162-East Bay, CA
I am the daughter of an immigrant scholar and of a U.S. soldier. With a degree in Political Science and Spanish, I enlisted in the Army. During the Reagan administrations, I was an Intelligence Analyst practicing desert warfare in a Combat Electronic Warfare Intelligence (CEWI) unit. I call myself a bridge veteran because I served between hot wars. There is no peace time inside the military because it is the war business. Later, on Wall Street, I witnessed the end of the Cold War, the short-lived "Peace Dividend" and the maneuvering to profit from war when I worked for an international economic advisor to investment banks.
I joined VFP in January 2003. I have also been involved with Occupy, Black Lives Matter, Crosses of Lafayette, Monsanto protests (focusing on Agent Orange), Take Back The Night, Sankofa Sunday and Urban Shield protests.
My best peacemaking skills are quiet ones: deep listening, nonviolent communication, inclusion and actual support of others. I just got bystander training that dissolved a conflict! I am grateful for the peace musicians, artists, poets, writers, documentarians, photographers of conscience, signs- banners-and t-shirt makers, and the do-what's-needed crew that help with this work and sustain my spirit.
Honor the dead, Heal the wounded, Stop the wars.