Climate Crisis Basics

Militarism

Climate Change and National Security
*Note: These documents do not represent Veterans For Peace's positions on the climate crisis and its relationship to National Security. However, they are important for showing the current state of mainstream discourse, and policies being developed and funded by the U.S. government in its executive and legislative branches.

Articles and Interviews by VFP Members
 
Books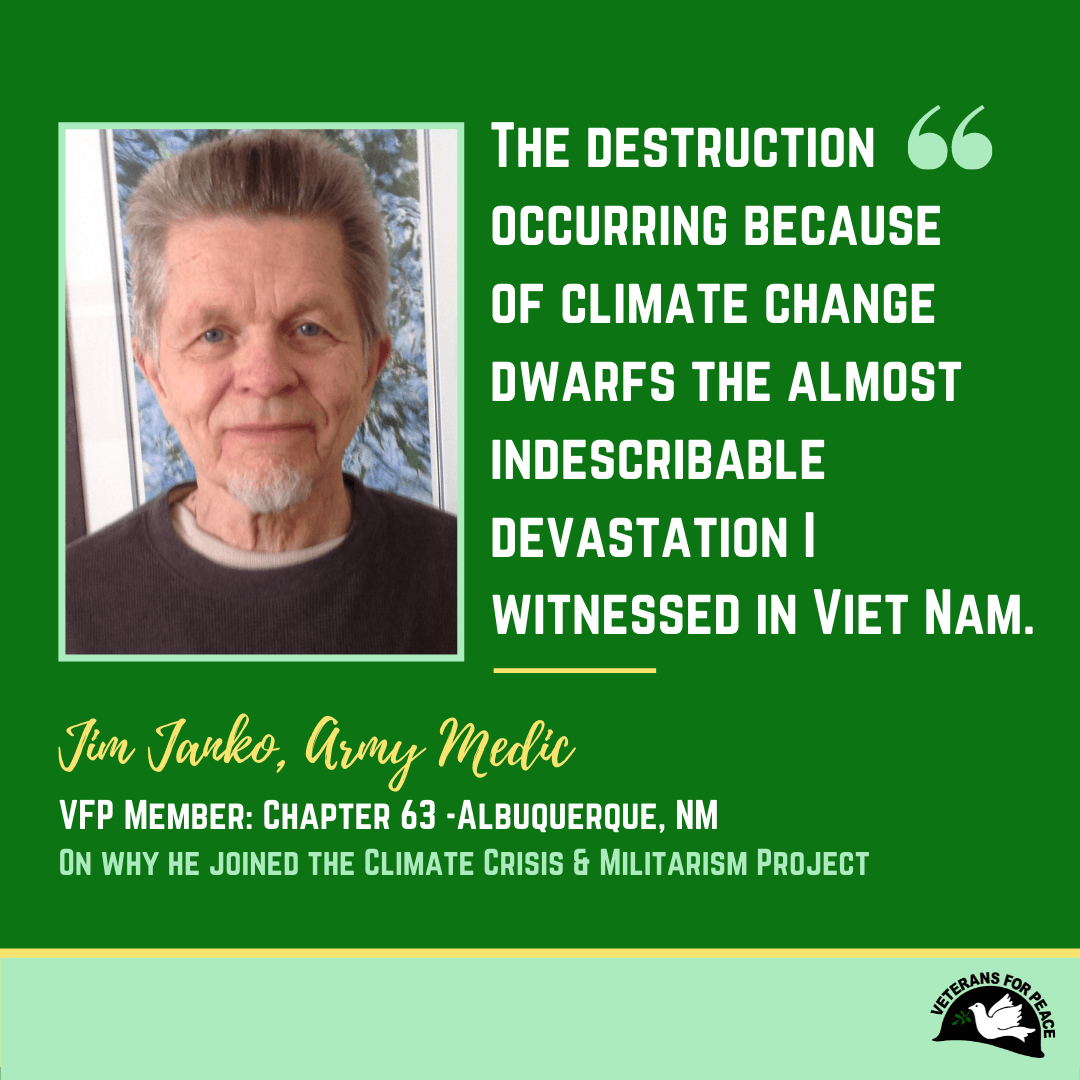 VFP Member Jim Janko on why he joined the Climate Crisis and Militarism Project
"The destruction occurring because of climate change dwarfs the almost indescribable devastation I witnessed in Viet Nam. No organization in the world emits more greenhouse gases than the Pentagon. For this reason, issues of militarism and the consequences of militarism need to be at the forefront of the climate movement."