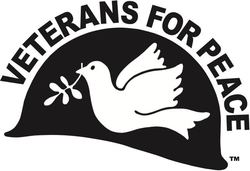 January 23, 2019
Veterans For Peace is disappointed with the decision of the Supreme Court to give a green light to Trump's attempt to ban transgender people from serving in the military.  The Supreme Court voted 5-4 to strike down Federal Court injunctions on implementation of the Transgender ban. Fortunately, according to Chase Strangio of the ACLU, there is still another nationwide injunction in place that will stop the ban from going into effect immediately.    
As a peace and justice organization, we abhor war and look forward to a day when all combatants refuse to fight. We work hard and diligently to realize our mission to abolish war. However, as we work to fulfill the mission of ending war, we also stand for justice. The Trump Administration's continued attack on transgender people flies in the face of our stated values as a nation that all are created equal with unalienable Rights. Veterans For Peace stands in solidarity with the transgender community as its members struggle for recognition as equal citizens and free people.

Further, the disregard of transgender people's service dishonors all who have participated in the U.S. military.  There are varying estimates that there are 6,000-15,000 transgender service members in the U.S. military today. As a volunteer force, these individuals have the right to choose to join the military. That should be respected and they should not be targeted for who they are. They should be judged by the content of their character and the quality of their work.
Read Veterans For Peace Executive Director's past statement on the Transgender Ban.