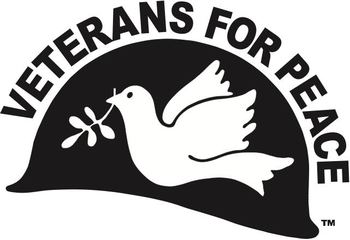 January 11, 2018
As former soldiers, incluing veterans who remember the horrors of the Korean War, we are delighted to hear that a delegation of athletes, cheerleaders and officials from the Democratic Peoples' Republic of Korea (DPRK, North Korea) will be participating in the 2018 Winter Olympics in Pyeongchang, South Korea, as a result of the high-level inter-Korean talks held at Panmunjom on Jan. 9. We congratulate the Korean people and their representatives.
How wonderful it is that athletes from the entire Korean Peninsula may be marching together under one flag, in the opening and closing ceremonies of the Olympic Games! That will be a beautiful expression of the Korean people's strong desire for peace and reunification!
Beyond the Winter Games, we are also excited to hear that other peace-building measures have been agreed upon, including restoration of the inter-Korean military hotlines as well as resumption of political and military talks between the South and North. These measures will lessen the possibility of misunderstandings and accidental war.
It is also encouraging to hear that, at the request of President Moon of the Republic of Korea (ROK, South Korea), President Trump has agreed to postpone the US-ROK winter war drills until after the end of the Winter Olympics. This is certainly a necessary decision, in line with the UN General Assembly resolution adopted in Nov. 2017, calling for an Olympic Truce beginning seven days before the 2018 Winter Olympics (Feb. 9-25) and ending seven days after the Paralympics (March 8-18).
At this hopeful juncture, we call upon the U.S. government to seize this historic opportunity to build further momentum for peace on the Korean Peninsula by commencing talks with North Korea soon, without any preconditions. We must absolutely stop any tragic resumption of the horrific Korean-U.S. War – possibly a nuclear war this time that would kill millions of people and imperil human civilization.
In order to pave the way for bilateral talks with North Korea, we urge the U.S. government to discontinue its large-scale joint war drills in and around Korea, even after the end of the Olympic Games. These provocative military exercises are not "games." They are preparations for a war that should never happen.
The people of Korea, United States, and the world are eager for peace. Together, we must seize the historic opportunity afforded by the Winter Olympic Games in Korea to change the course of history.
Diplomacy Not War!
End the Korean War Now with a Peace Treaty!
---
See more about VFP's Korea Peace Campaign and the efforts towards pressuring the U.S. to sign the Nuclear Ban Treaty.