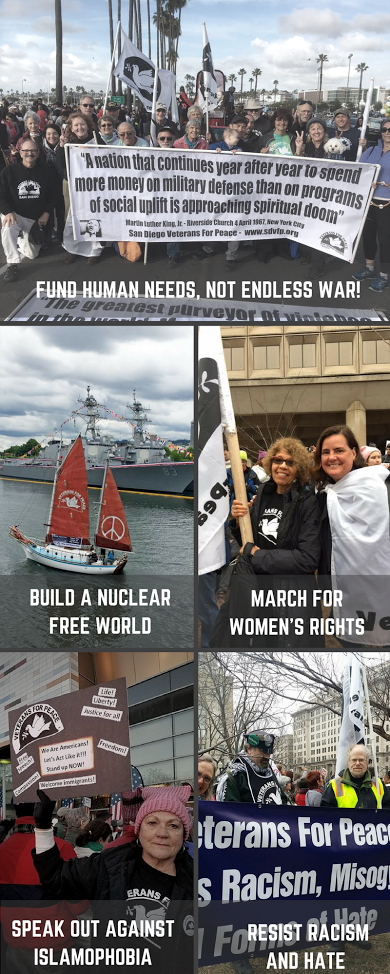 Veterans For Peace Chapters entered the year using every opportunity to build a Culture of Peace.

Across the country, Veterans For Peace Members know its more important than ever to continue our rich tradition of speaking truth to power and highlighting Peace at Home, Peace Abroad.

Help Us Continue the Momentum!