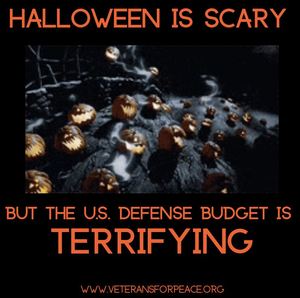 Veterans For Peace is taking the opportunity to educate folks with some terrifying facts on the military industrial complex.
Veterans For Peace knows that the real ghouls and goblins are continuing to fund these endless wars and the defense contractors who continue getting rich off these dangerous policies.  We decided to release some real facts that show how terrifying and out of control the U.S. is when it comes to defense spending, nuclear weapons, treatment of our veterans, etc.
You can check them out here!
---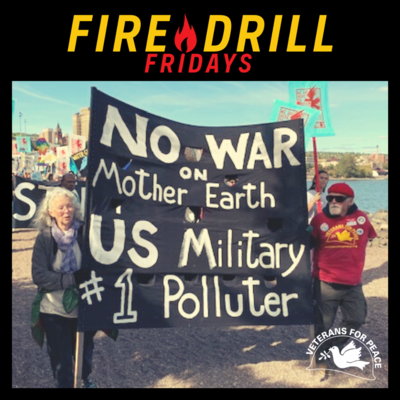 Funding endless war is an existential threat to human life and one of the leading causes of climate change, which is why it's urgent that we come together in Washington D.C. and make the connection between U.S. militarism and climate change. On Friday, November 8th, Fire Drill Fridays will focus on War and Military.
If you are a VFP member and plan to attend, please fill out this form for more information!
Also be sure to check out this live Teach In  on Thursday, November 7th, 7:00 p.m. (ET): Teach In: War and Militarism: Phyllis Bennis and Michael Mann will be joining Jane Fonda to talk about the link between War/Military and Climate.
---
Members In Action
Trial of the Kings Bay 7
Veterans For Peace member Jack Gilroy, along with several other Veterans For Peace members, traveled to witness the recent trial of the seven people who participated in an action at the Kings Bay Submarine Trident Missile Base. Read it here.
Check out other highlights about VFP Members!