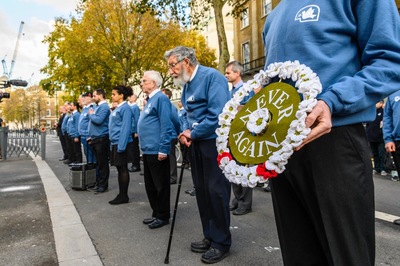 VFP Vice President Adrienne Kinne (also of VFP UK) writes how the veterans resistance movement helped her and others "stand up against a system that would corrupt their life narratives' to support endless war and suppress populations both at home and abroad."
"when I truly began to experience and live life as I would like to live it and not as I had been told. It has not been easy waking up to the truth, but I would not exchange it for a lifetime in a cage. I feel as if I have finally found where my passion lies, in peace work, with fellow Veterans who long for peace and who are tired of their stories being used to justify endless war at the expense of the public good. Of course it has not been perfect, there has been the loss of friends and family, and peace activists are people too and sometimes we can be quite cruel to one another. And there is still much that we can and should learn about decolonizing our work and ourselves. But at least we are awake to the possibility of peace, and we are aware of the true enemy to peace – not people who want to live their lives thousands of miles away, but the corrupt governments of the United States and United Kingdom that are owned by corporations that have been getting rich off the backs of our blood, sweat, and tears."
---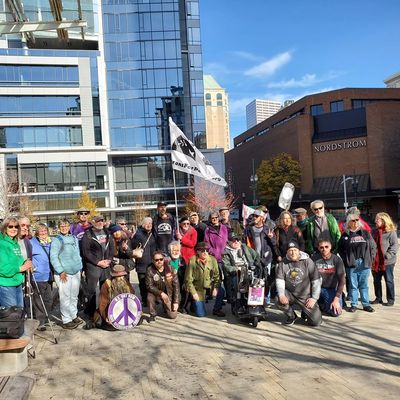 Executive Director, Garett Reppenhagen wrote this piece on Armistice Day.
"However militarism is so INGRAINED into our collective conscious.  Veterans, like me, have long been used as political subterfuge to justify the massive U.S. military spending.  Even on days like Veterans Day, many, many progressives thank me for my service. I was happy to see the pushback on Trump's military parade last year, but the reality is is that those military celebrations happen all over the country ALL THE TIME, with very little pushback—from military air shows to parades to celebrations of a city's partnership with weapons manufacturing.
We absolutely need to start pushing back on militarism in all its forms and regardless of who is in the White House. Not just on gross displays like Trump's proposed circus but on how we organize and how the effects of militarism show up in all of our spaces and communities. The reality is that almost EVERY SINGLE domestic platform on a progressive agenda can be funded by the overinflated military budget. We outspend more than the next seven nations in the world combined, five of which are U.S. allies - so not even considered a threat to the U.S. "
Read the entire piece. Also you can listen to Garett's radio interview in Portland where he was visiting the local chapter for their Armistice Day activities.
Members In Action
Trial of the Kings Bay 7
Veterans For Peace member Jack Gilroy, along with several other Veterans For Peace members, traveled to witness the recent trial of the seven people who participated in an action at the Kings Bay Submarine Trident Missile Base. Read it here.
Check out other highlights about VFP Members!